Statues and Monuments
Valley Forge National Historic Park contains many monuments within its' boundaries. They include the markers at locations of specific brigades, statues of generals, the National Memorial Arch, and one of the few monuments to African America patriots on federal land. Below is information on the history of the some of the monuments of Valley Forge.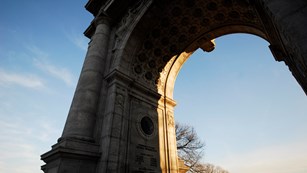 National Memorial Arch
A memorial to the sacrifices of the soldiers.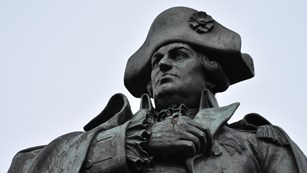 Baron von Steuben Statue
The man, the myth, the legend.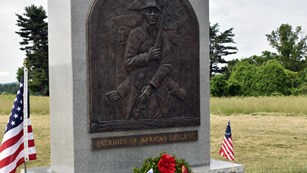 Patriots of African Descent Monument
An integrated army for freedom.
Last updated: April 13, 2016