White-tailed Deer Management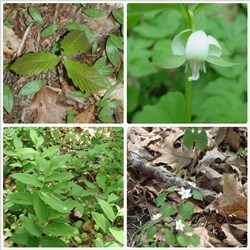 Valley Forge National Historical Park Initiates White-tailed Deer Management

November 3, 2017
Each year, from November to March, Valley Forge National Historical Park conducts lethal removal of white-tailed deer as part of the White-tailed Deer Management Plan/Environmental Impact Statement (plan). The plan addresses the browsing of tree and shrub seedlings by a deer population which had grown to a level that prevented native forests from growing and maturing and reduced habitat for a range of native wildlife species. Since the implementation of the plan in 2009, the forest at the park is continuing to recover from decades of over-browsing. Monitoring by National Park Service staff has documented native species seedlings that had not been present just a few years ago, including maple, red bud, maple-leaf viburnum, dogwood, oak, tulip-poplar, black gum, hickory, cherry, hackberry, ash, and sassafras. Preliminary data indicate an 850% increase in the number of seedlings since the implementation of the plan.
The current phase of the plan (sharpshooting, plus capture and euthanasia if necessary), will maintain deer density at the initial goal of 31 to 35 deer per square mile, in contrast to the 2009 density of 241 deer per square mile. Lethal removal activities will continue to keep the population within this initial target density range until and unless forest monitoring indicates the range should be adjusted. The park plans to maintain the park deer population level though reproductive control, once an acceptable agent becomes available.
Extensive measures to ensure a safe, humane, and successful operation include using highly qualified and experienced marksmen familiar with the park's geography and have experience conducting reduction activities in a highly suburbanized environment. The NPS is working with biologists from the United States Department of Agriculture, Animal and Plant Health Inspection Service, Wildlife Services to complete the lethal reduction. This agency has a long history of conducting safe and effective actions to reduce wildlife populations, including the reduction of deer populations at multiple locations in the Philadelphia region.
Additional safety measures include conducting population reduction actions when the park is closed, establishing safety zones, using bait to attract deer to safe removal locations, conducting shooting actions from an elevated position, and using specialized, non-lead ammunition that is safe for use in urban areas and the environment. NPS closely coordinates all activities associated with implementation of the plan with township and state law enforcement officials and with the Pennsylvania Game Commission.
For additional information please contact us at Valley Forge NHP, 1400 North Outer Line Drive, King of Prussia, Pennsylvania 19406 or e-mail us at vafo_superintendent@nps.gov
Last updated: March 28, 2022