Places
Historic Buildings

Some historic buildings date back to the time of the encampment of the Continental Army, while others are circa the 18th & 19th centuries.

Statues and Monuments

Valley Forge is home to numerous monuments, markers, and statues that reflect its multifaceted history and contribute to its significance.

Earthworks and Forts

Soldiers in the Continental Army constructed earthworks and forts in order to fortify the defenses of the encampment.
Washington's Headquarters
The headquarters for General Washington during the Valley Forge winter encampment.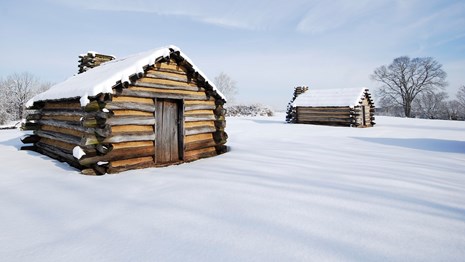 Muhlenberg Brigade Huts
Reconstructed huts built to General Washington's specifications. Also, this is the main site for Valley Forge's Living History program.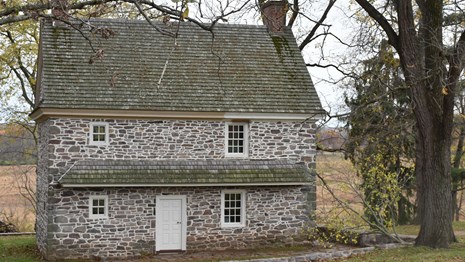 Varnum's Headquarters
A farm house owned by the Stephens Family where General James Varnum stayed till Mid-April.


Last updated: April 14, 2022