Homeschool Days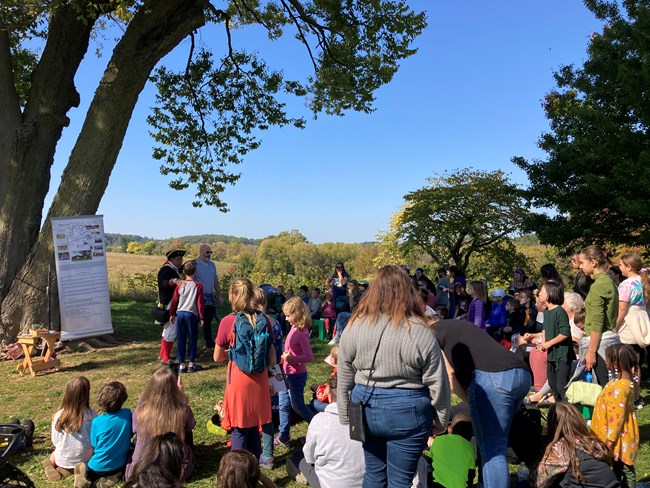 Valley Forge National Historical Park provides in-park homeschool programming typically in October. Homeschool Day features special activites from rangers, volunteers, and guests from surrounding parks and historic sites
Homeschool Day in 2023 is scheduled for Tuesday, October 24 from 10 AM to 3 PM at Muhlenberg's Brigade.
Participating organizations and presenters will include Chester County Parks and Preservation, the MontCo Conservation District, the Museum of the American Revolution, Pottsgrove Manor, John James Audubon Center at Mill Grove, Peter Wentz Farmstead, and more! The full event schedule will be published around the end of September.
---
Click on the images below to see last year's schedule and some additional homeschool resources.
Last updated: September 13, 2023