The Encampment Store
Take home a piece of the Valley Forge experience with you! Visit our store to shop our wide variety of books on the American Revolution, unique gifts, reproductions, custom one-of-a kind products and much more. Snacks and beverages are available for purchase. You can also shop online!
The Encampment Store offers tour guide services throughout the year. Trolley Tours operate on weekends in the spring and fall, daily in the summer, and select days during the holiday season. Private guide services are available every day of the year except Thanksgiving, Christmas, and New Years Day. Call the store to reserve trolley tickets in advance or make a reservation for a private tour.
The Encampment Store is a non-profit cooperating association with the National Park Service whose mission is to support the interpretive, educational, scientific and historical activities of Valley Forge National Historical Park. We are located on the main floor of the Visitor Center and open daily from 9 AM to 5 PM (Summer Hours 9 AM to 6 PM) and closed on Thanksgiving, Christmas, and New Years Day. Proceeds of store sales benefit Valley Forge NHP.
Contact The Encampment Store
Phone: 610-624-5010
Fax: 610-783-4542
Email: info@encampmentstore.org
If you came here from the Run Through Time Timeline, use this link to go back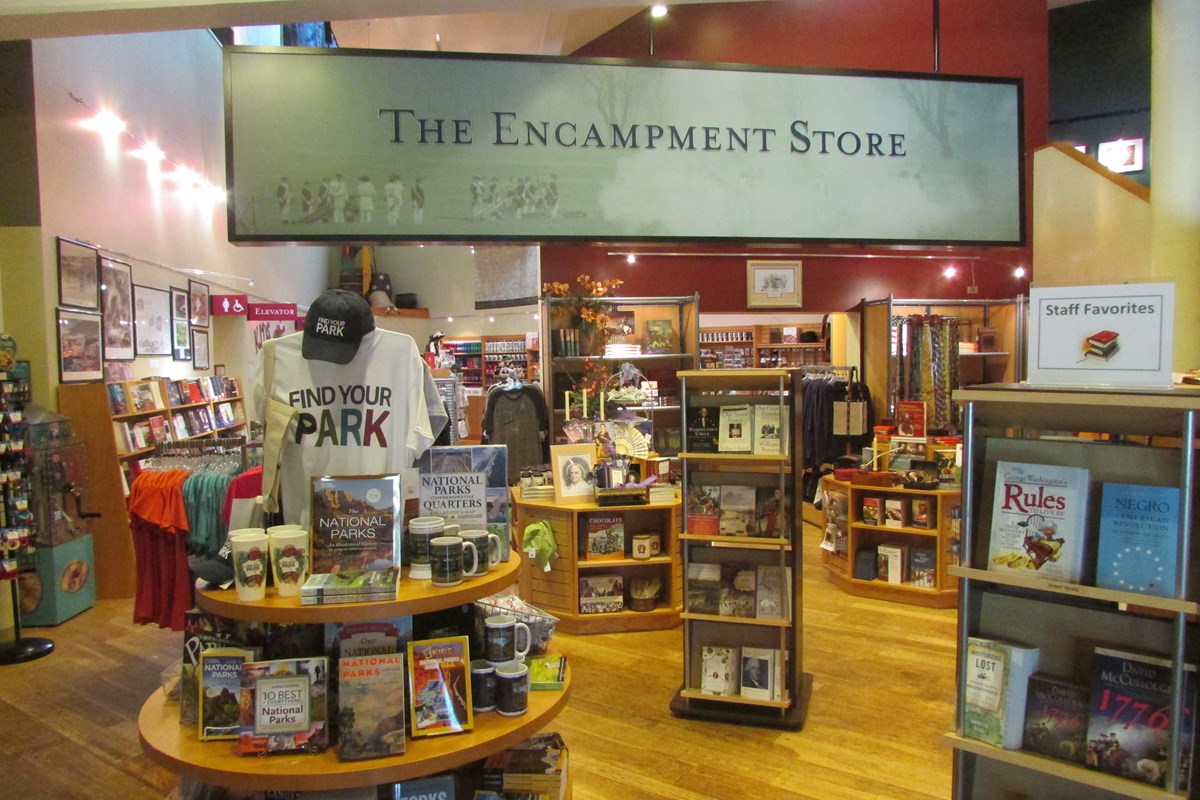 Last updated: March 26, 2019