For Teachers
Ice Age Teacher Resources
Email us
to request digital copies of the below teacher resources.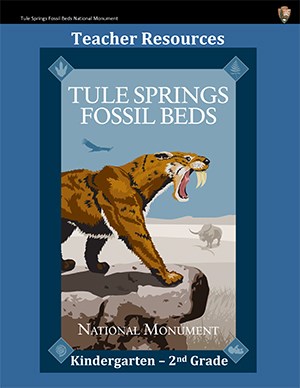 Kindergarten through 2nd Grades
What's for Dinner? Students will observe the shapes of animals' teeth to determine whether they are carnivores or herbivores
Fossil Finders Students will identify observable characteristics of fossil animals and plants.
I am Not a Dinosaur Students will learn differences between dinosaurs and Ice Age animals.
Mammoth Lover's Leap-Color By Number Students will complete a color by numbers.
Ice Age Syllables Students will practice syllables with ice age animals.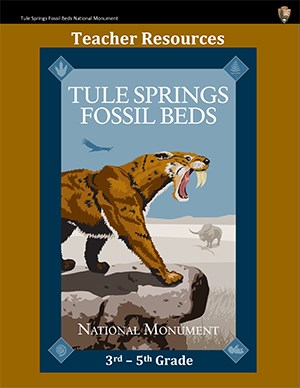 3rd through 5th Grades
Ice Age Investigation Students will understand that fossils from Tule Springs teach us about life in Las Vegas during the Ice Age and that many Ice Age animals are similar to animals that live today.
Pleistocene Food Chain Students will learn the differences between herbivores and carnivores.
Measuring Mammoths Students will find the perimeter and area of different Ice Age animals.
Columbian Mammoths - Giants of the Ice Age Reading comprehension exercise
Fossil Evidence Lessons-Bone up on Fossils A complete week's lessons on fossils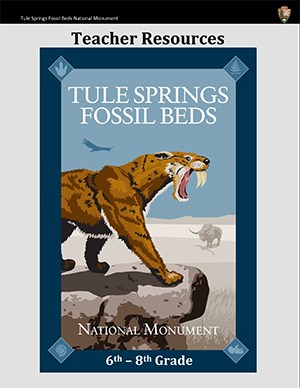 6th through 8th Grades
Comparing Cousins Students will read and compare differences between mammoths and mastadons.
Charting Chompers Students will chart the different characteristics of Ice Age animals.
Meals for Mammoths Students will use factor label equations to figure out mammoth calorie intake.
Decoding Names Students will use this root word activity to make up their own Ice Age animal.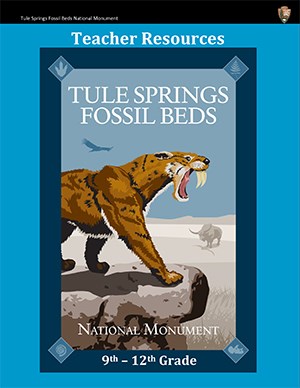 9th through 12th Grades
Taphonomy Lab Students will be immersed in a 1-4 week exploration of how an animal becomes a fossil.
Last updated: June 13, 2019