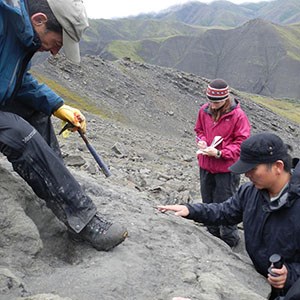 Learn about our nation's fossils at home or in the classroom with these paleontology themed activities. They were developed by education specialists in the National Park Service, fossil sites, or museums across the country.
Some of the activities have a site-specific element that can be adapted for use at home or in the classroom. In some cases, a virtual site visit may be possible using online resources. Always check with a local park, fossil site, or museum to see what opportunities might be available in your neighborhood. If you find one you like, you can share it with us here at the
Geologic Resources Division
.