Special Events
Tumacácori hosts a number of special events during the year -- some with long-standing traditions and some that are brand new. Even returning visitors will find something unique to experience. Be sure to scroll all the way down the page to see the full array of special events for the coming year. Or, browse the Calendar for events coming up.
Got a question about an event you see here? Contact us!
You may also want to consult the Tubac Calendar for a listing of events nearby.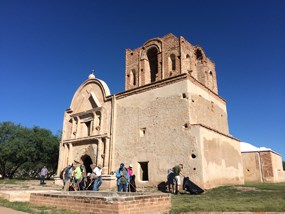 National Public Lands Day
Saturday, September 25, 2021
8:00 a.m. - 11:30 a.m.
Fee free at all national parks today!

Celebrate our shared public lands by joining the Goathead Attack Squad! Remove invasive plants from around the historic Tumacácori mission grounds. Family-friendly event! Bring closed-toe shoes, proper sun protection (long-sleeved shirt, sun hat, sunscreen, etc.), gloves, at least 2 liters of water for each person in your group.

Goathead Attack Squad | NEEF (neefusa.org)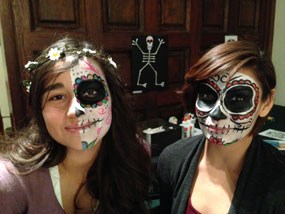 Día de los Muertos
Tuesday, November 2, 2021
4:00 p.m. to 8:30 p.m.
FREE
Visit and contribute to the park's ofrenda during the weeks leading up to Día de los Muertos. On November 2nd, the park will be open late for visitors to also walk through the grounds lit by candles. Make your own unique Día de los Muertos craft, sample some Mexican candy, and enjoy festive mariachi music.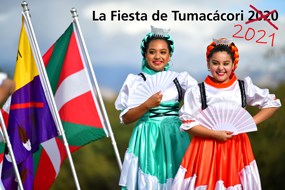 50th La Fiesta de Tumacácori
Saturday, December 4: 10:00 a.m. - 5:00 p.m.
Sunday, December 5: 10:00 a.m. - 4:00 p.m.
FREE

Held every year during the first full weekend in December
In recognition and celebration of the many cultures that were historically and are presently associated with the Santa Cruz Valley, the Tumacácori Fiesta presents the traditional creations of these cultures. The fiesta features around fifty food and craft booths, continuous live entertainment on stage, and children's activities each day. On Sunday, the day begins at 10:00 a.m. in front of the Visitor Center with a procession through the Fiesta grounds to the historic church, followed by a multi-cultural Mass in front of the church. The mission grounds and park are open throughout the weekend and admission is free.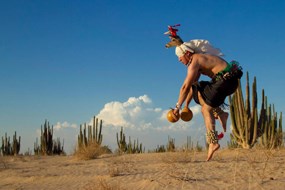 Yoeme (Yaqui) Ways of Today
Sunday, January 16, 2022
1:00 p.m. - 3:00 p.m.
Free entrance during event

Explore Yoeme (Yaqui) culture through the ritual, theater, and persistence of semana santa ceremonies.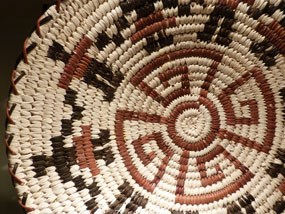 O'odham Tash
Sunday, February 20, 2020
1:00 p.m. - 3:00 p.m.
Free entrance during event

Art, music, crafts, and heritage. Play a round of toka, sample traditional foods, and celebrate the original residents of Tumacácori.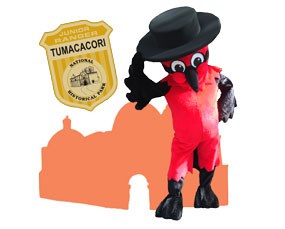 Junior Ranger Day
Saturday, April 16, 2022
10:00 a.m. to 1:00 p.m.
Free entrance to all national park sites today!
All ages welcome to enjoy a day to play, create, learn, and protect! Follow along in Pancho's Scrapbook, collect a sticker sheet, and have fun!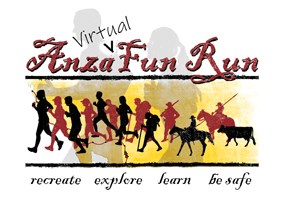 Anza Virtual Fun Run
Saturday, April 17 2021 - Saturday, May 1 2021
Anywhere, anytime.
Free.

However you move, wherever you move, consider crediting those miles toward a journey of exploration through the American southwest. Beginning on April 17, add your mileage to the trek by posting it with a fun picture on the Facebook event page, or by using the hashtag #AnzaVirtualFunRun when posting on your favorite social media platform. We will add your mileage to the running tally that moves the Anza Virtual Fun Run team along the Anza Trail from Tubac, AZ to San Francisco, CA (over 1,200 miles!).

You'll be able to watch the progress of the trek as we post updates, encouragement, and digital postcards along the way.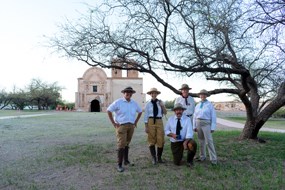 A Night in 1917: (Virtual) Family Sleepover
Saturday, April 24, 2021
7:00 p.m. - 8:00 p.m.

This free program invites visitors to spread out a sleeping bag on the living room floor and tune in for some old-fashioned campout content. Expect art activities, cooking, storytelling and music, and a final ghost story best told with a flashlight held under your chin.

Facebook: A Night in 1917: Virtual Family Sleepover | Facebook
YouTube: Tumacácori National Historical Park - YouTube Channel

Families who'd like to purchase the "Sleepover To-Go" kit from the Western National Parks Association can get one in person from the park store or order by phone at 520-377-5065. Supplies may be limited.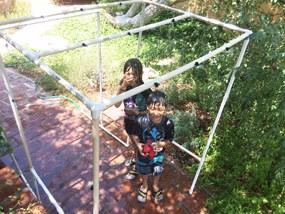 Día de San Juan: Splash Fest
Thursday, June 24, 2021
1:00 p.m. - 3:00 p.m.
Día de San Juan, the day set aside to celebrate the birth of Saint John the Baptist, is also the day on which people all over Mexico welcome the summer season and celebrate the arrival of summer "monsoon" rains. This holiday is a great time to enjoy a fun-filled day in the sun with lots of games and opportunities to cool off by getting wet. Visitors to Tumacácori will be able to celebrate the day with water activities and delicious raspados. Expect games like water cup races, a sponge toss, fill the bottle, and more. Water squirters and games will be provided - come prepared to get wet!
.
Last updated: August 17, 2021