La Fiesta de Tumacácori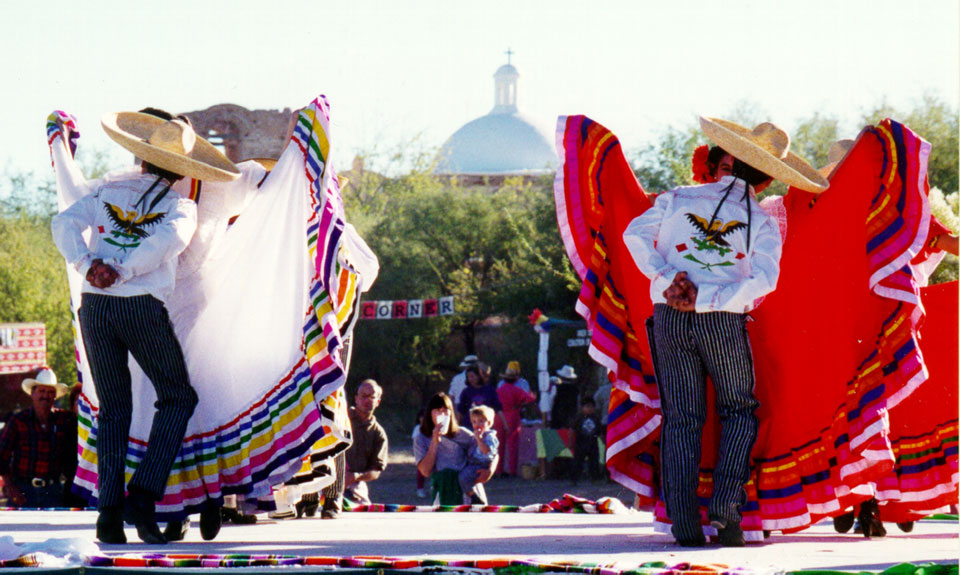 When is it? What is it?
Free! Held every year during the first full weekend in December
Saturday, December 3rd, 2016: 10:00 a.m. - 5:00 p.m.
Sunday, December 4th, 2016: 10:00 a.m. - 4:00 p.m.
In recognition and celebration of the many cultures that were historically and are presently associated with the Santa Cruz Valley, the Tumacácori Fiesta presents the traditional creations of these cultures. The fiesta features around fifty food and craft booths, continuous live entertainment on stage, and activities for families each day. On Sunday, the day begins at 10:00 a.m. in front of the Visitor Center with a procession through the Fiesta grounds to the historic church, followed by a multicultural mass in front of the church. The mission grounds and park are open throughout the weekend and admission is free.
Activities and Entertainment
This year's line-up is still under development.
In addition to all-day entertainment on the main stage, the procession and Mass on Sunday, and guided mission tours, you can expect traditional food, crafts, guided walks, and hands-on activities for the whole family.
Download last year's program (440kb, pdf) for details.
Vendors, Performers, and Partners
Some individuals and groups have participated in the annual Fiesta since its inception more than 40 years ago. Others rotate in each year. If you would like to participate, consider the following:
Vendor booths are for Tumacácori's cultural demonstrators and 501c3 designated non-profit organizations only. No commercial or private operations are permitted and all proceeds from food or products sold must go back to the official non-profit organization.
All products for sale must be handcrafted and culturally appropriate.
For a full explanation of vendor booth rules and regulations, download the
Fiesta Booth Application
(.pdf, 2M) and return by November 1st.
Are you a musician, dancer, or other performer? Contact
Anita Badertscher
at (520) 377-5063 to inquire about performance space and time at this year's Fiesta.
Do you have a fun activity (and no sales items) for kids and families? Contact
Melanie Rawlins
at (520) 377-5064 about joining the Discovery Corner.