Tumacacori Under the Full Moon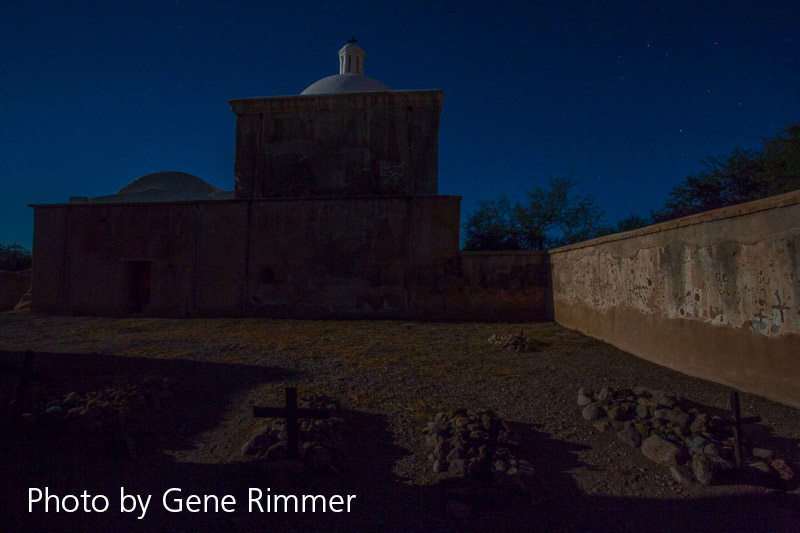 News Release Date:
December 9, 2013
Contact: Anita Badertscher, 520-398-2341 x74
In the year 1691, evening fell in the desert of New Spain and a priest on horseback named Eusebio Francisco Kino looked up at the moonlit night sky. We wonder today, "What was going through the mind of Tumacácori's most famous astronomer?"
Tumacácori National Historical Park will offer special access to the mission grounds during the full moon evening of Tuesday, December 17. The park will be open as usual from 9:00 a.m. to 5:00 p.m., then will reopen from 6:00 p.m. to 8:00 p.m.
At 6:15 p.m., join Ranger Melanie for a candlelight tour titled "What Did Father Kino See?" At 7:15 p.m., Ranger Anita will lead "Tales of Ghosts and Apaches" by the glow of flickering lanterns. Visitors are encouraged to bring warm layers, flashlights, binoculars, and a sense of adventure.
Admission to the park is $3.00 per adult, free for federal pass holders and children under age 16. For more information, call 520-398-2341, extension 0.
Last updated: February 24, 2015