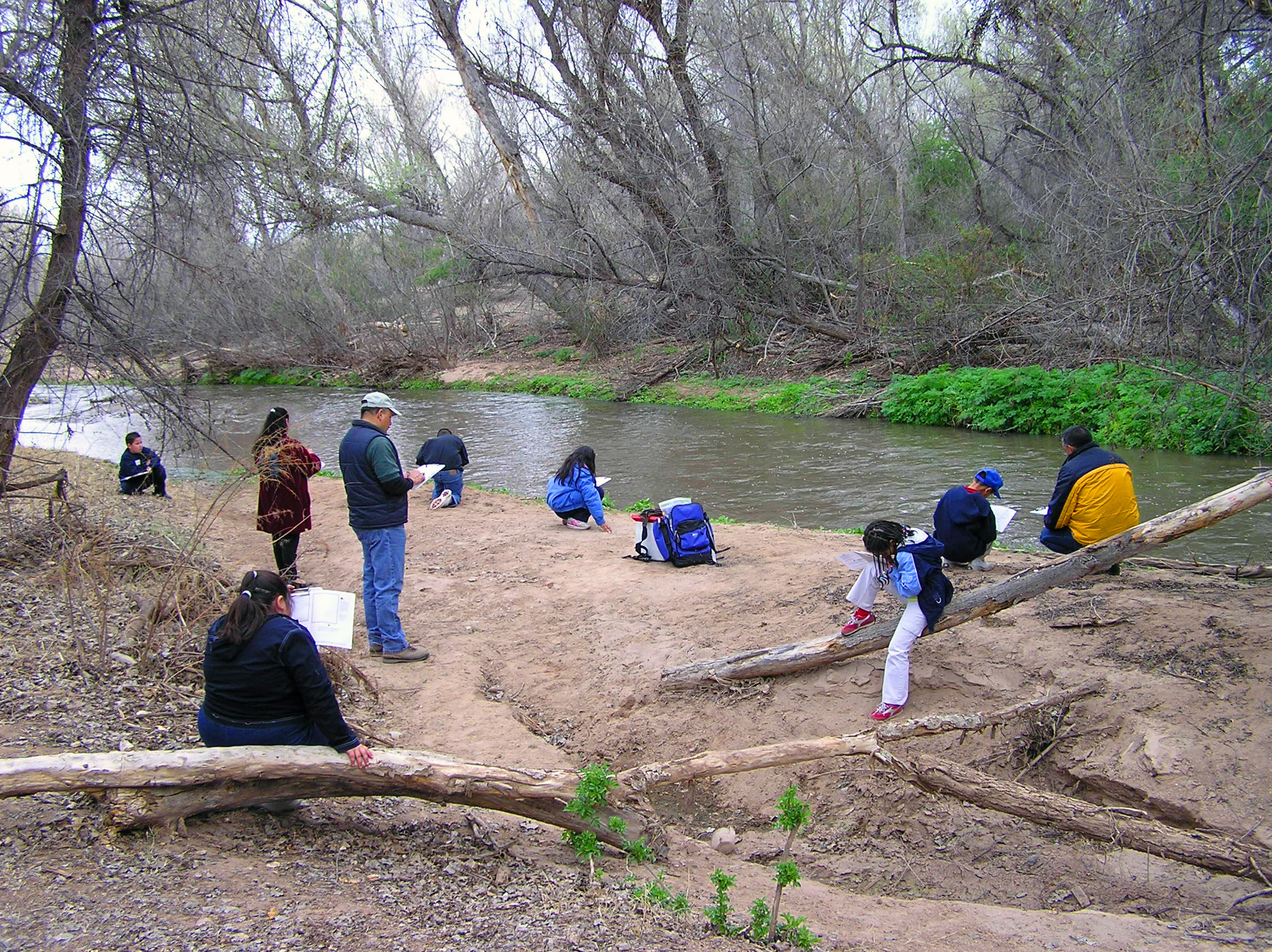 News Release Date:
February 8, 2016
Contact: Melanie Rawlins, 520-377-5064
TUMACACORI, AZ –Tumacácori National Historical Park is offering local middle school students currently in grades 6 through 8 the opportunity to join an elite corps of young volunteers. The Mud Rangers will meet over three days during spring break to learn about the many connections between animals, people, structures, and history. "Many young people visit Tumacácori with their families or classmates and then leave wanting to know more," says Superintendent Bob Love. "Joining the Mud Rangers is a great way to dive deeper into the park story while giving something back."
The Mud Rangers are a corps of service, learning, and leadership-oriented students. Why "Mud Rangers?" It's a way that Tumacácori connects for kids the earth-related facets of our park's rich story and history: making adobe mud bricks, tilling farm and garden crops, exploring Santa Cruz River habitat, maintaining muddy park trails. "Everything at Tumacácori, everything important, is MUD!" says education ranger Melanie Rawlins, who coined the "Mud Ranger" name.
Participants can choose one of two sessions coming up in March, depending on when their school's spring break falls. The first session meets daily from 8:30 a.m. to 1:30 p.m. from Wednesday, March 9 to Friday, March 11. The next session meets daily from 8:30 a.m. to 1:30 p.m. from Wednesday, March 23 to Friday, March 25. The program is 100% free to participants and requires only signing up in advance. Fifteen Mud Rangers will participate in each session;sign-ups are first-come, first-served.
Once in the park, the Mud Rangers will take on a "mud-related" topic and complete a stewardship project. These projects may include care of the courtyard garden, heritage orchard, adobe test walls, Anza Trail, or cottonwood restoration area. Participants will have a chance to learn and work alongside park staff and demonstrators.
By the end of the session, Mud Rangers will return to their schools with a one-of-a-kind park experience, 15 hours of community service credit, prizes, and entry into a national park community like no other.
For more information, call Tumacácori National Historical Park at 520-377-5060, or visit the park website, at nps.gov/tuma.