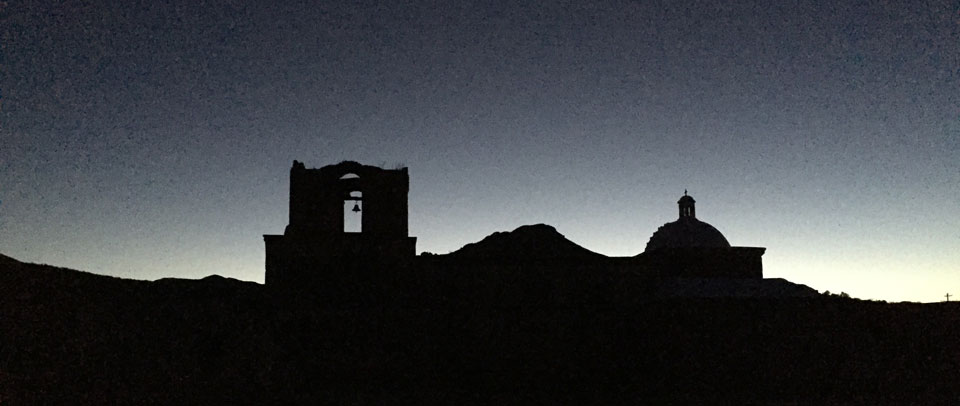 News Release Date:
September 19, 2016
Contact: Melanie Rawlins, 520-377-5064
The year is 1916 and a group of "ranger recruits" gather in Tumacácori's picnic area to receive instruction. The agenda includes checking on reports of a cow loose in the mission grounds, locating and documenting archeological artifacts, conducting a night patrol by candle light, and consuming the all-important evening meal. The evening winds down with live music and campfire treats before the recruits curl up on their bedrolls to spend the night under the stars or sheltered by adobe ruins.
Tumacácori once again offers its popular Family Sleepover program, this year including a living history twist. "Camping out with family is a beloved tradition in national parks," says Superintendent Bob Love, "We are excited to offer visitors the chance not just to camp here at Tumacácori, but to experience this place the way travelers and early park rangers did." The first sleepover of the year begins Saturday, October 8th, with subsequent events on March 18th and April 1st.
The immersive Family Sleepover experience includes period costuming, equipment, and story-telling. Participants sign on to protect the ruined mission church overnight, just like rangers of the nascent National Park Service 100 years ago. Unlike their historic predecessors, however, these campers will depart by8:30 a.m.having left no evidence of their overnight stay.  
Registration first-come, first-served and accessible via www.recreation.gov. A $20 charge applies to each adult participation ($10 for children under the age of 16) and includes entrance to the park, dinner, breakfast, and all activities. To learn more about this unique opportunity, call 520-377-5060 or visit www.nps.gov/tuma.