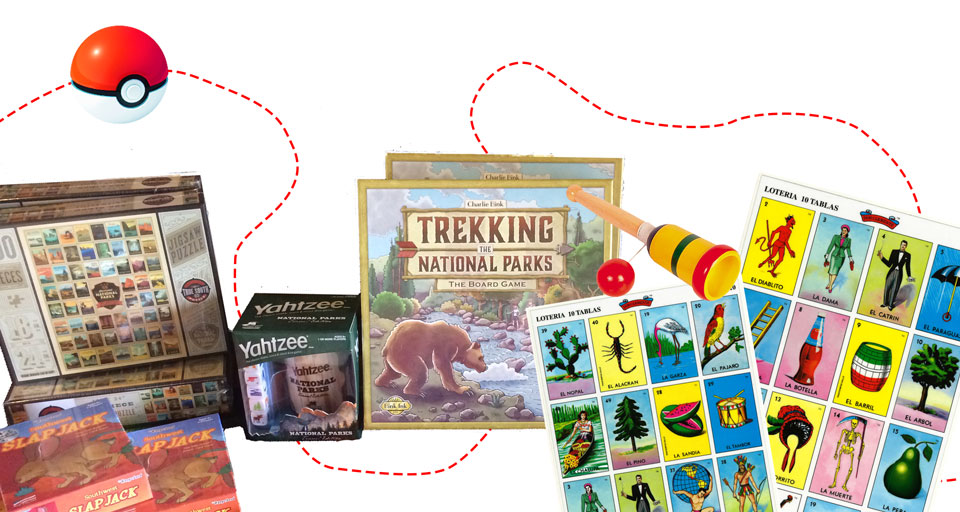 News Release Date:
August 8, 2017
Contact: Melanie Rawlins, 520-377-5064
On Friday, August 25
th
 from 
4:00 p.m. to 7:00 p.m.
, Tumacácori will host a Family Game Night in celebration of the National Park Service's 101
st
 birthday. "Tumacácori is all about families, past and present," says Superintendent Bob Love, "And families play games."
Family Game Night features games from all genres and traditions. If you enjoy board games, try your hand at the traditional O'odham stick game, or the favorite Spanish game 
lotería
, or try out national park versions of familiar board games like Yahtzee and Monopoly. You might even try the new "Trekking the National Parks" game, learning to play directly from its designer! Puzzles and card games to suit every age and interest will also be available.
Alternatively, visitors can play games that take them to sites of interest throughout the mission grounds. A total of ten badges can be earned by solving the challenges along "Padre Kino's Quest." PokémonGO trainers can visit the gym and pokéstops (baited with lures throughout the evening) to "catch 'em all" with friends and family.
Because Family Game Night falls on a fee free day, the Western National Parks Association will also be offering a 15% discount on purchases in the park store.
Admission to the park is free all day and during the event. For more information on Family Game Night or other events and activities at Tumacácori National Historical Park, call 520-377-5060, or visit the park website, at 
nps.gov/tuma
.