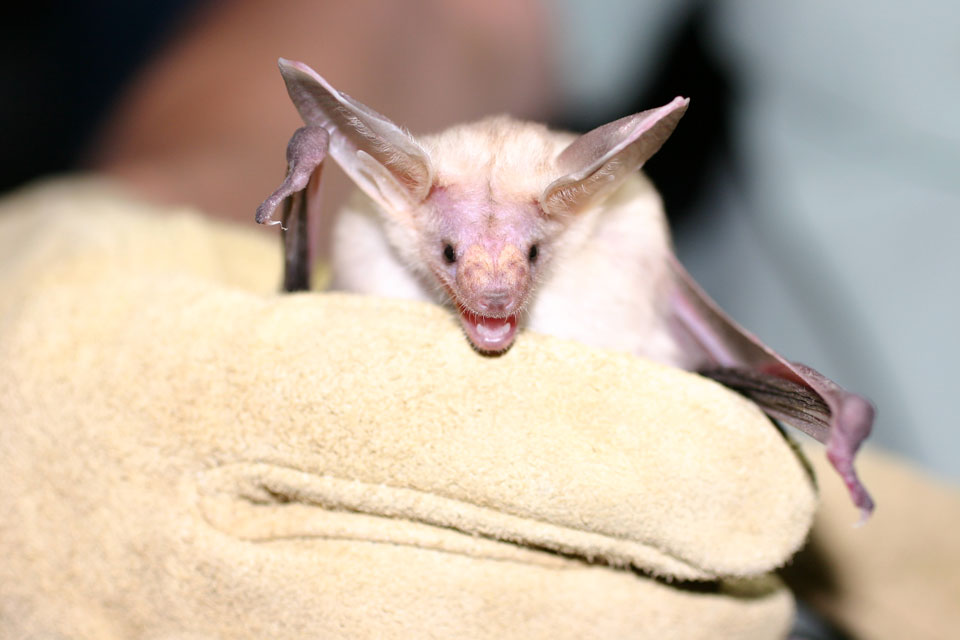 News Release Date:
April 6, 2017
Contact: Anita Badertscher, 520-377-5063
Join park staff and scientists at Tumacácori National Historical Park for National Bat Appreciation Day, April 17, from 
5:30 to 8:00 p.m.
 Spring is the season bats return from their annual migration south or begin to emerge from hibernation. This unofficial holiday is a great time to explore the role bats play in nature and how scientists are working to learn about and conserve bat populations.
Myths about bats are found in many cultures. In O'odham culture bats are recognized as being part of nature and are represented in some stories.    
Park visitors on "Bat Night" will be able to explore the benefits of bats, sample some foods pollinated by bats, learn from bat biologists, create a bat craft, and go on a nature walk in search of active bats on the hunt.
Admission to the park is $5 per adult, free for federal pass holders and children under age 16. For more information on National Bat Appreciation Day or other events and activities at Tumacácori National Historical Park, call 520-377-5060, or visit the park website, at 
nps.gov/tuma
.
______
Acompaña guardaparques y científicos en el Parque Histórico Nacional de Tumacácori para el Día Nacional de Apreciación del Murciélago, el 17 de abril, de 5:30 a 8:00 p.m. La primavera es la temporada en cual murciélagos regresan de su migración anual al sur o empiezan a salir de la hibernación. Este día es una buena oportunidad para explorar el papel de los murciélagos en la naturaleza y cómo los científicos están trabajando para aprender sobre y conservar las poblaciones de murciélagos.
Los mitos sobre los murciélagos se encuentran en muchas culturas. En la cultura Óotam, los murciélagos son reconocidos como parte de la naturaleza y son representados en algunos cuentos.
Visitantes al parque durante la "Noche de Murciélagos" podrán explorar los beneficios de los murciélagos, probar algunos de los alimentos polinizados por los murciélagos, aprender y hablar con científicos, crear un arte de murciélago, e ir en un paseo por la naturaleza en busca de murciélagos en busca de alimento.
Admisión al parque es $5 por adulto, gratis para titulares de pases federales y niños menores de 16 años. Para más información llame al (520) 377-5060, extensión 0, o visite nuestro sitio web: nps.gov/tuma.