Management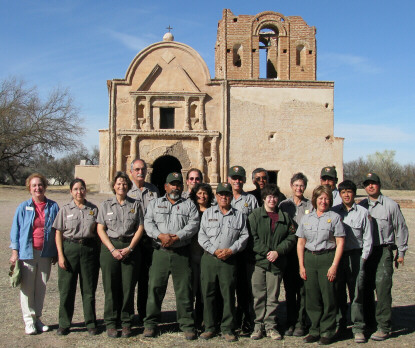 By the Numbers
Park Size: 360 acres
Park Units:
Tumacácori Mission Unit (330 acres)
Guevavi Mission Unit (8 acres)
Calabazas Mission Unit (22 acres)
Visitation: Approximately 50,000 per year
Additional statistics and legislative authorizations can be found on the Tumacácori Park Profile from 2008.
Laws and Policies
Many documents guide the regulations in place in national park sites. Find Tumacácori's guiding documents, including details about firearms and pets, on the Laws & Policies page.
General Management Planning
The General Management Plan is a working document to guide all activities in the park. Learn more about Park Planning.


Last updated: June 9, 2015