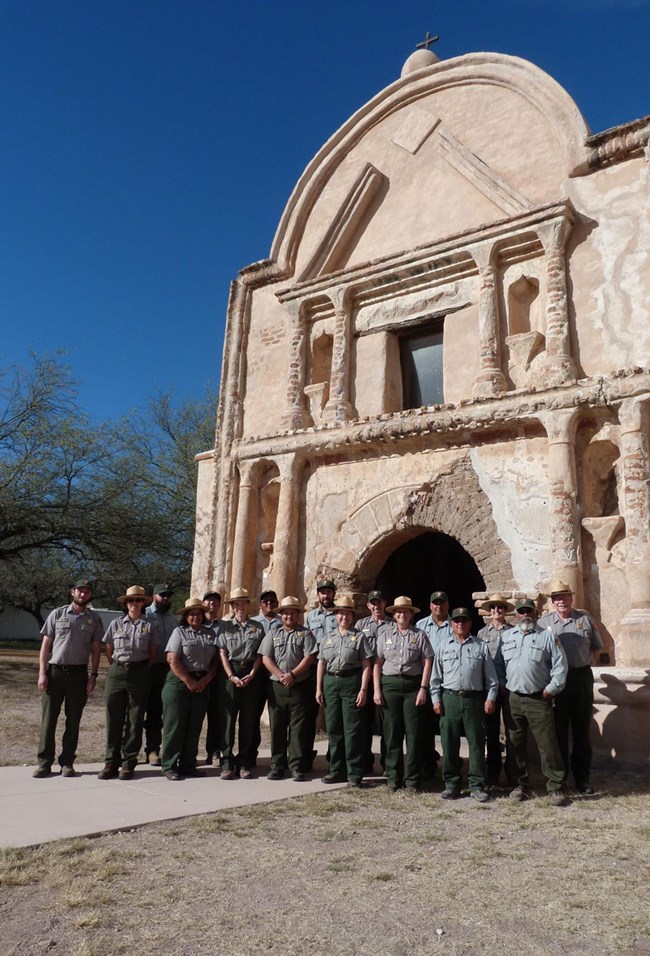 By the Numbers
Park Size: 360 acres
Park Units:
Tumacácori Mission Unit (330 acres)
Guevavi Mission Unit (8 acres)
Calabazas Mission Unit (22 acres)
Visitation: Approximately 40,000 per year
Authorizations:
1908 September 15: Tumacácori National Monument established by President Theodore Roosevelt. 10 acres set aside to "preserve the (mission church) ruin with as much land as may be necessary for the protection thereof." (Presidential Proclamation No. 821)
1958 March 28: President Dwight D. Eisenhower, by Presidential Proclamation, accepted gift from Southwestern Monuments Association of 0.15 acre tract including the ruins of a lime kiln for addition to the Monument.
1990 August 6: 8 acre Guevavi Mission and 22 acre Calabazas Mission Units added to the park by Congress. Designation changed to Tumacácori National Historical Park, established "to protect and interpret. . .sites. . . associated with the early Spanish missionaries and explorers of the 17th and 18th centuries" and "to give appropriate recognition to the role of. . . Father Eusebio Francisco Kino in the development of the mission sites and the settlement of the region." (Public Law 101-344)
2002 August 20: Congress authorized addition of 310 acres surrounding the Tumacácori Unit, "to protect and interpret the resources associated with the Tumacácori Mission," and "enhance the visitor experience. . . by developing access to these associated mission resources." (Public Law 107-218)
Laws, Policies, and Guiding Documents
Many documents guide the regulations in place in national park sites. Find Tumacácori's guiding documents, including details about firearms and pets, on the Laws & Policies page.

Looking for the big picture? Check out Tumacácori's Foundation Document, which spells out the significance and direction of the park for the next few years.