Preservation
Looking Sharp, Even at This Age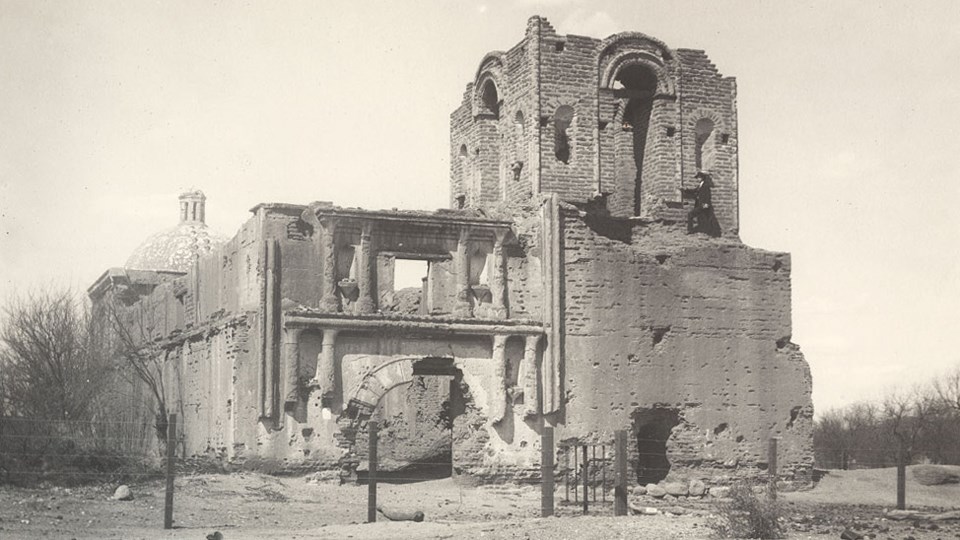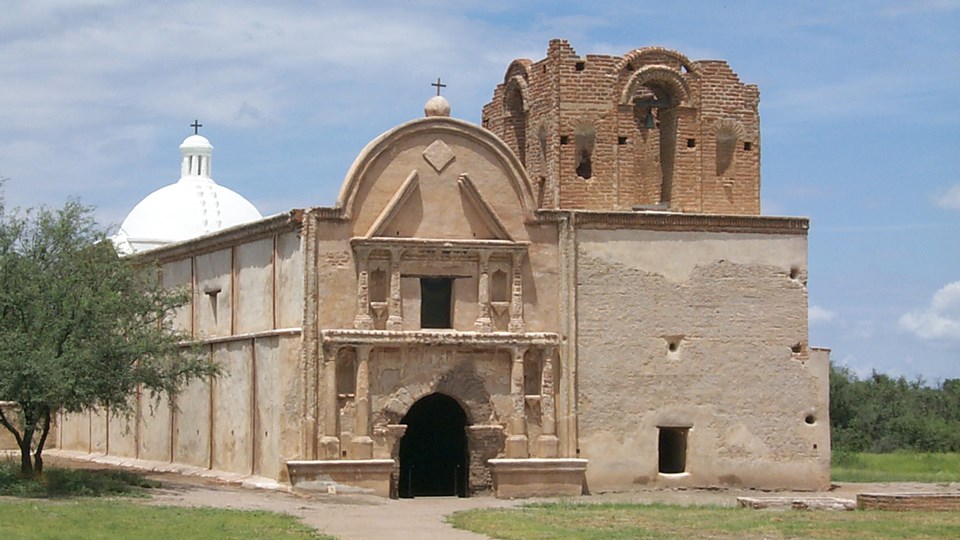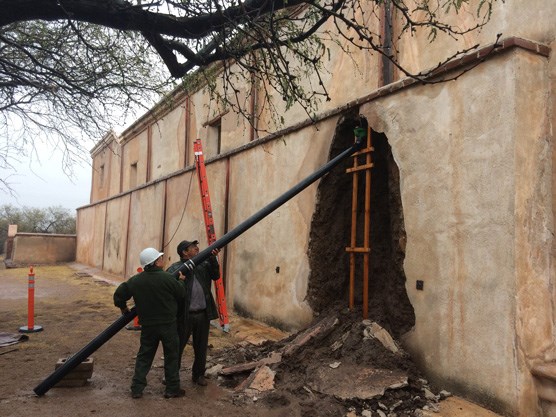 Preservation work at Tumacácori has been ocurring for decades, as has the evolution of preservation technique and philosophy.
It takes a tremendous amount of knowledge and skill to properly preserve the park's historic adobe structures. Each year, 2500 staff hours are spent in preparation for field work. This includes assessing the work that needs to be done, priortizing preservation projects, purchasing materials, planning logistics, and communicating with partners to clarify the goals of each preservation project. It is during this process that unforeseen problems are brought to the table and past experiences are reviewed to improve the quality of preservation work. Reports are completed after each project that will serve as future reference. Additional time is spent training new staff and outreach to local educational institutions.
Another 2500 staff hours are spent each year on "hands-on" preservation techniques to maintain the structures at the park's mission sites of Tumacácori, Calabazas, and Guevavi. Materials used for preservation are the traditional types of materials that were originally used to build the missions. The appearance of each work site is documented before and after each project.

An international collaboration known as TICRAT (Taller Internacional de Conservación y Restauración de Arquitectura de Tierra) brings architectural conservators and specialists from multiple agencies together.
Perhaps the steps would be more accurately described as "deceptively" easy. Adobe bricks are an ancient technology whose crafting is part science, part experience, and part artistry.

Duration:

1 minute, 55 seconds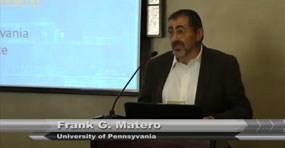 All About Earthen Architecture
Last updated: September 9, 2022