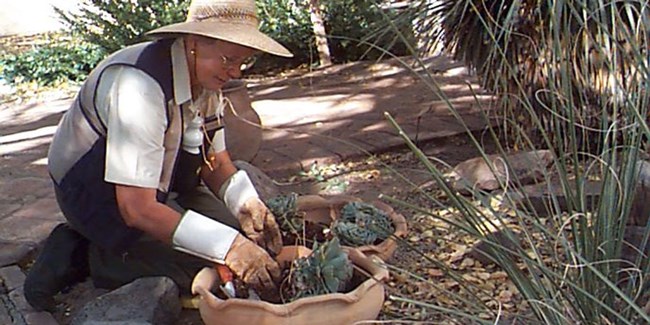 The National Park Service seeks qualified, diverse, and motivated people to join the team! See opportunities currently open here at Tumacácori and throughout the system.
Anyone who's visited Tumacácori will have met at least one volunteer and seen the work of hundreds of others.
Parks don't operate in a vacuum. Learn about other organizations that contribute to Tumacácori's operation.
Donate
Do you have an urge to help but lack the time to spend? Learn how donations are used at the park.