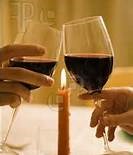 Tuskegee offers both local dining and national chain restaurant options such as:
Burger King
334-727-5699
Church's Chicken
334-724-9906
McDonald's Hamburgers
334-727-7157
Pizza Hut
334-727-9633
Subway
334-727-1631
In addition, several local restaurants are available to choose from. Contact Tuskegee Area Tourism for more information. Additional dining options are available in Auburn, Opelika, and Montgomery, Alabama within a 15-35 mile driving distance.
The Kellogg Hotel and Conference Center offers buffet and menu ordering options, as well as catering services. For more information call, 334-727-3000.