Operating Hours & Seasons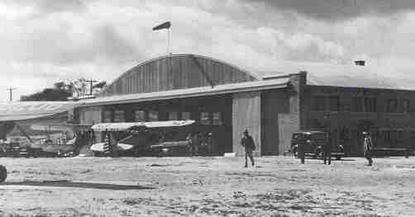 The National Park Service is working service-wide with federal, state, and local public health authorities to closely monitor the COVID-19 pandemic. Based on guidance from the Centers for Disease Control and Prevention (CDC), and state and local public health authorities, access to the park is as follows:
Hangar 1 and Hangar 2 are open at a reduced capacity Wednesday thru Saturday from 9:00 a.m. to 4:30 p.m cst.
Outdoor spaces and parking areas remain open.
Site grounds are open 8:00 a.m. to sunset.
Public restrooms are available.
While the listed areas are accessible for visitors to enjoy, some services may be limited.
To schedule tours for groups of 10 or more, make a group visit request or call 334/724-0922 one to two weeks in advance to make reservations. If your group has special needs contact the site four weeks in advance of your planned tour date.


Last updated: May 28, 2022