Volunteer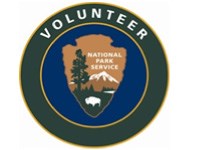 Volunteers-In-Parks (VIP)
The National Park Service is seeking motivated volunteers to assist park staff with visiting groups at Tuskegee Airmen National Historic Site. The park offers a variety of opportunities for volunteers to immerse themselves in history.
Park volunteers serve visitor needs while working at the information desk, greeting visitors, answering telephone calls, providing information on the parks histories and site development, showing videos, performing book sales, providing directions, assisting park rangers with group tours, helping maintain museum exhibits, assisting with special park events, etc.
Do you have some extra time on your hands? Have you always had an interest in working at a National Park? Do you enjoy working with the public? Do you love history? Would you like to be in on the ground floor to see and experience the growth of the Tuskegee Airmen National Historic Site?

Then we may be looking for YOU!!! If any of these opportunities tickle your fancy and you are interested in being involved with this exciting, fast-moving, and swift-growing local attraction, please contact the Volunteer Coordinator at 334/724-0922 for an interview and sign up today with the Volunteers-In-Parks program and become a Park VIP!!! Our VIPs are indeed Very Important Persons.
Current Volunteer Opportunities
Last updated: April 14, 2015