Education
Uncover the Stories along the Trail of Tears
A dark time in our country's past, the Trail of Tears coincided with the efforts to relocate eastern tribes to lands west of the Mississippi River. The materials provided below can connect classrooms with the hardships and heartbreak experienced during relocation.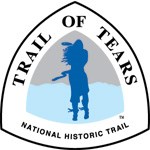 A lesson plan is available for educators and students through the National Park Service's "Teaching with Historic Places" program. The plan focuses on the John Ross House and Chieftains, the home of Major Ridge, both being national historic landmarks in Georgia.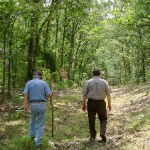 Kentucky Educational Television offers educational essays, videos, and lesson plans connecting the national park sites in the state.

National Historic Trails Lesson Plan

View the Pathways and Perspectives Lesson Plan.

This 3-5 day lesson focuses on the skills of collaboration and presentation in an effort to teach students about the content and concepts along nine of the national historic trails. The purpose of this is to have them not only research and understand, but also think critically about the pathways and perspectives of trail travelers. This multiday lesson plan was created by a Colorado teacher for national historic trails (see below).
Last updated: January 27, 2020