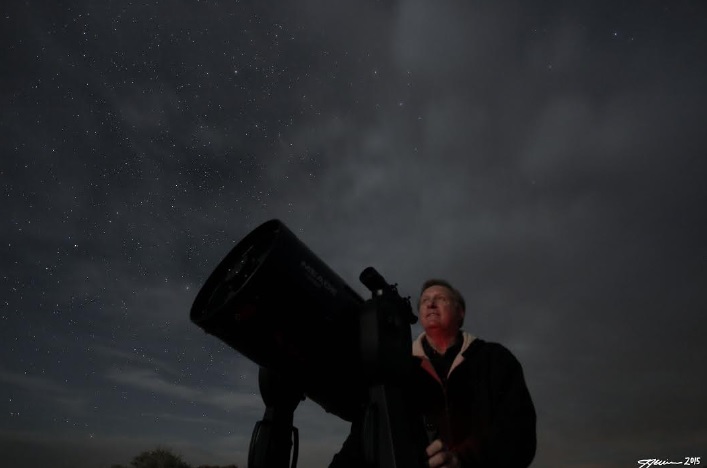 News Release Date:
May 7, 2016
Contact: Christa Sadler, (928) 467-2241
Roosevelt, AZ - Explore the wonders of the night sky with Park Ranger Christa Sadler, Dr. Larry Behers, and regional astronomers with an evening full of telescopes, constellations, and more at Tonto National Monument on Saturday, June 11, 2016. 
Events will include star gazing, interpretive astronomy programs, and Junior Ranger Night Explorer activities for kids. Bring water and snacks, a flashlight or headlamp (preferably with a red light or red gel filter for better night sky observation), warm clothing, and closed toed shoes. This event is free and open to the public. Join us at the Visitor Center parking lot. 
No camping is available at Tonto National Monument. The nearest camping is available at Windy Hill Campground in Tonto National Forest. For more information on camping, visit https://www.fs.usda.gov/tonto/
Guest speaker Dr. Larry Behers is an astronomer with Project Astro, which in part is funded by the National Optical Astronomy Observatory (NOAO), in Tucson, AZ. The goal of Project Astro is education and public outreach. Dr. Behers spends much of his time in schools, explaining and modeling the seasons, moon phases, the solar system and giving a clear model for gravity. The last five years Dr. Behers has been part of a team from Uppsala University in Sweden working on ways to use bacteria in agriculture, with the ultimate goal of applying the approach to future agriculture on Mars, the Moon and some asteroids. He has spent considerable time in schools at all grade levels, and also serves as a scoutmaster and merit badge counselor for the Boy Scouts of America. 
"Park After Dark" Program Schedule:
7:00 p.m. - 7:30 p.m. Sun and Sky
What role does the sun play in out solar system? Why is the sky blue? What happens at sunset? Sunset this evening will be at 7:35 p.m.
7:30 p.m. - 8:00 p.m. Junior Ranger Night Explorer Activity
Earn your Junior Ranger Night Explorer patch by completing the night sky activity book with Ranger Christa. 
8:00 p.m. - 8:30 p.m. The Moon and the its Phases"
Why does this moon look different every night? What is a moon? Why do we only see one side of the moon? What happens during an eclipse?
8:30 p.m. - 9:00 p.m. Saving the Night Sky
What is light pollution? What can we do to help save our view of the night sky?
9:00 p.m. - 9:30 p.m. Planets and Gravity
What is a planet? What planets can we see in the sky? Why do the planets and moon move the way they do?
9:30 p.m. - 10:30 p.m. Constellations and Telescopes
Join Ranger Christa and astronomers in constellation tours of the night sky and view celestial objects through telescopes.