Visiting Ribault Club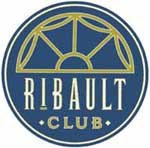 The Fort George Island Visitor Center is located in the Ribault Club. The visitor center is run by Florida Park Service and the National Park Service through the Timucuan Trail State and National Parks partnership.
Ribault Club is free and open to the public, Wednesday through Sunday, 9:00 a.m. to 5:00 p.m.
For more information, also visit: Florida Park Service website - Ribault Club
For Ribault Club facility rental, click here.
For more information call Ribault Club at 904.251.2802 or Little Talbot Island State Park at 904.251.2320.


Last updated: April 14, 2015