History of Ribault Club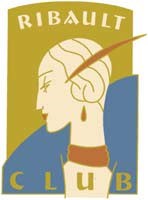 The Ribault Club opened in 1928 as a wintertime recreational resort. As a part of the resort era on Fort George Island, the Ribault Club offered its members opportunities for golfing, tennis, hunting, fishing, and yachting, among other diversions. During the club's height of success, it was renowned as a "large house party."
Membership began to decrease during the depression, forcing the club to sell its property. Several attempts to develop the island into a residential and resort community failed due in part to the dedication of local citizens to preserve our natural and cultural heritage.
The Ribault Club became a part of Fort George Island Cultural State Park in 1989. It has been placed on the National Register of Historic Places and is listed as a Historic Landmark by the City of Jacksonville.
A unique partnership formed between the City of Jacksonville, the Florida Park Service, and the National Park Service funded the full renovation of the Ribault Club.
The exhibits at the Ribault Club cover the natural and cultural history of the island, from the time before humans inhabited this area to the present in an interactive format.
For more information, also visit: Florida Park Service website - Ribault Club
For Ribault Club facility rental, click here.


Last updated: April 14, 2015