Ribault Club Exhibits and Education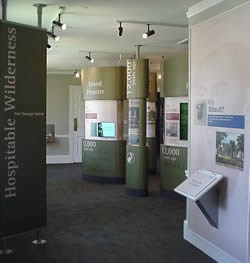 The Fort George Island Visitor Center is free and open to the public Wednesday through Sunday between 9:00 a.m. and 5:00 p.m. The Visitor Center includes new interactive exhibits on the environmental and cultural history of northeast Florida, using Fort George Island as a lens to see the past. You learn about the animals that call this island home, and about the many people and cultures that have shaped the island's history. The building also hosts a bookstore that contains specialty items that reflect the area's history.
Kids can earn a badge and become a Junior Ranger by filling out an activity booklet for the Ribault Club and Kingsley Plantation.
Educational groups are asked to call the Club in advance at 904.251.2802.


Last updated: April 14, 2015