Tabby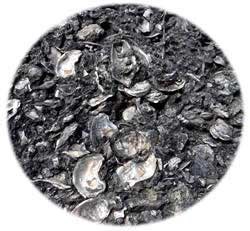 Many of the buildings at Kingsley Plantation are made of tabby. Tabby is a mix of lime, sand and water. The lime was obtained by cooking whole oyster shells in a kiln, then "slaking" the shells by adding water to them - in this process the shells break down. Watch the Making Tabby: Slaking Demonstration video to see this transformation.
Click here for the video (6 MB WMV). A smaller file size version (2 MB WMV) is available by clicking here.
The whole shells and pieces were added into the tabby cement mixture to provide more volume. This tabby concrete was then poured into forms. When the cement hardened, the forms were removed and a thin layer of mortar was spread over the walls. Some of the buildings, including the barn, kitchen, and slave quarters, have tabby cement and tabby bricks. The bricks were made by the same process described above, however the whole shells were not added into the bricks. The tabby mixture was poured into brick moulds and left to harden.
Tabby, as a building material, appeared at the same time along the southeast coast of North America and on the west coast of Africa. These building supplies had been left on Fort George Island in large middens by the Timucua Indians and their ancestors. Many cultures are hidden in the walls of these buildings.
Help protect these historical buildings by not touching, leaning, or sitting on them.
For more information, read the Tabby brochure (pdf file).
Return to History of Kingsley Plantation.
Tabby Cabins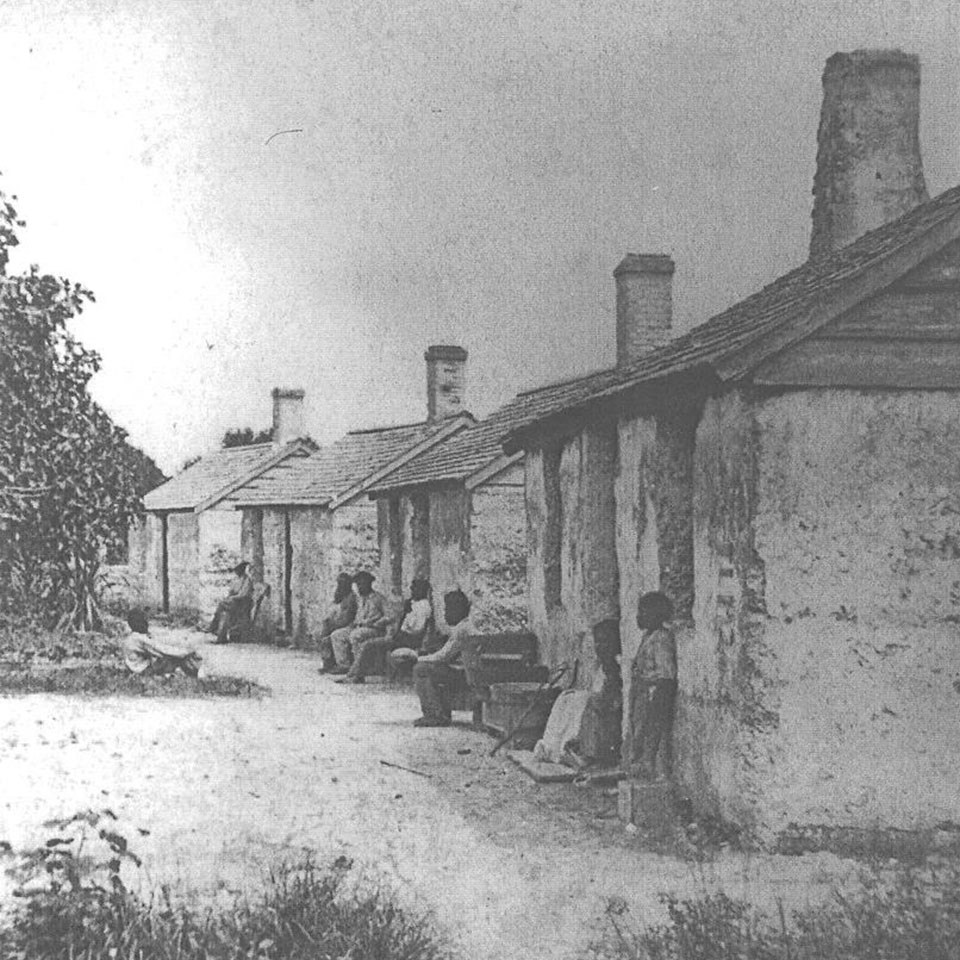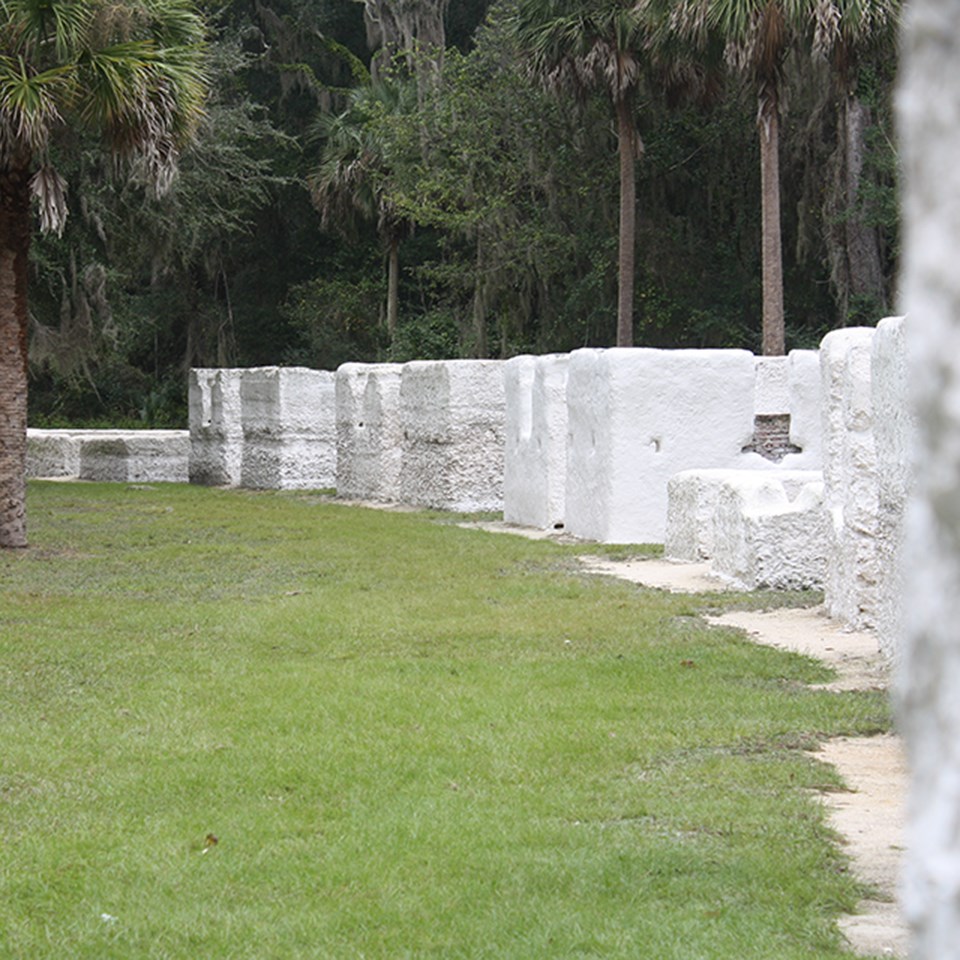 The cabins in the late 1800's.
---
Last updated: March 28, 2017