Things To Do
With a Ranger: Tours of Haberdeventure, Thomas Stone's home, are available from 11:00 am until 3:15 pm. Tours last approximately 30 minutes.
On Your Own: Visitors are also welcome to experience the park at their own pace to stroll across the park grounds amidst the farm buildings or travel old farm trace roads and imagine the past.
Amenities: The park contains the restored home of Thomas Stone, outbuildings and family cemetery. The Visitor Center features exhibits, orientation film, bookstore, picnic tables and restrooms.

Admission to the park is free.

Accessible Parking is available at the Visitor Center and at the restored home.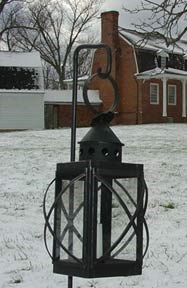 Christmas at Haberdeventure
The second Saturday in December (Dates will range from the 8th to the 14th of the month)
Come experience a traditional colonial Christmas. The park will be open until 7 pm and will be illuminated by candle light. Special programs from 4-7pm will be held with Rangers and volunteers in authentic colonial costumes.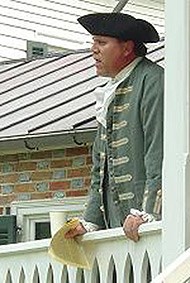 Declare your Independence!
July 4th
Celebrate and commemorate our nation's birth on July 4th at the home of Thomas Stone, a signer of the Declaration of Independence. The National Park Service will host a series of events on the morning of July 4th to celebrate the signing of the Declaration of Independence at Thomas Stone National Historic Site in La Plata, Md.


Last updated: June 4, 2019