Nat and Parker Home Page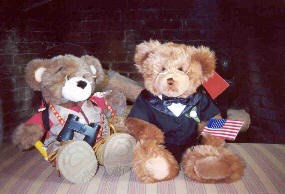 Hi! We're Nat and Parker!
In honor of our great-great...great-grandparents' 100th birthday in 2002, the Theodore Roosevelt Inaugural National Historic Site sent us to visit a whole bunch of national parks all over the country!!! We had a great time on our trip and sent back pictures from cool places like the Grand Canyon or "Teddy" Roosevelt's home, Sagamore Hill. You can retrace our travels here!
Nat and Parker's Travels
Between May of 2002 and March of 2003, we visited approximately 40 different national parks all over the country. The park rangers were really great about showing us around and they took lots & lots of pictures so we could show everyone what we'd been doing.
Check out our travel journals below to see where we were and what we did. If you want to learn more about a specific park (and maybe plan your own trip!!), click on the park name.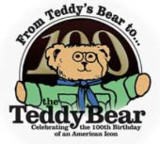 Nat and Parker
have been provided courtesy of
Build-A-Bear Workshop.
Additional support for this project was provided by:
Delaware North Companies, Inc.
M&T Bank
WGRZ-TV/Channel 2
Last updated: February 26, 2015