Thing to Do
Riverside Ski Trail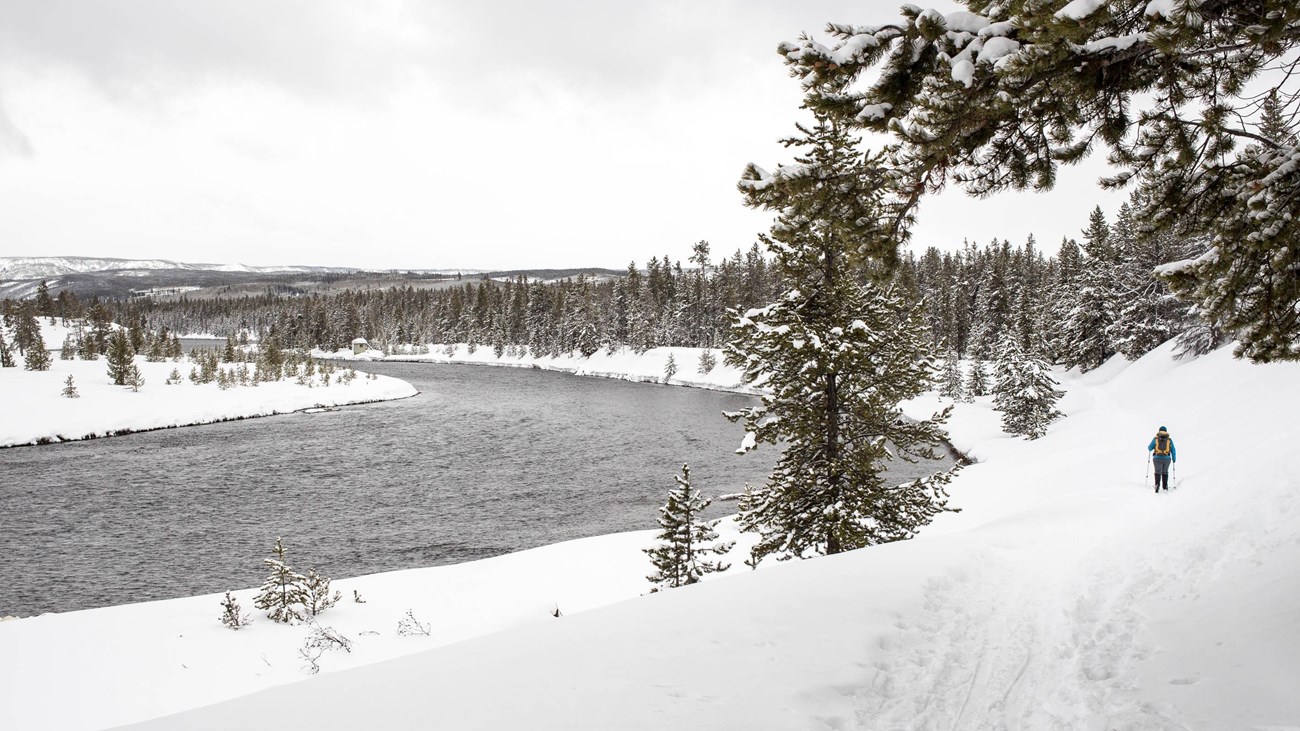 The Riverside Ski Trail provides several easy options to ski along the Madison River and enjoy views of both the Gallatin and Madison mountain ranges. Boundary Street to loops: 1 mile (1.6 km) Downriver loop, full: 3.5 miles (5.6 km) Downriver loop, short: 2.2 miles (3.5 km) Upriver loop: 1.5 miles (2.4 km) Trailhead: In West Yellowstone, east side of Boundary Street at Madison Avenue. The first mile is through forest to the loop trail junctions above the Madison River. The upriver loop (right), provides panoramic views of the Madison River and the Gallatin Range. The downriver loop (left), crosses open forests and meadows along the river. A cutoff trail shortens the trip by 1.3 miles (2.1 km). Return to the trailhead via the approach trail. Look for elk, bald eagles, and waterfowl. The first two miles may be occasionally groomed for classic ski tracks.
Notes: Bison and elk frequent this trail. Federal regulations require you to stay at least 100 yards (91 m) away from bears and wolves, and at least 25 yards (23 m) away from bison and all other wild animals.

Check out the ski trail details and accessibility information at the bottom of this page.
The duration will vary depending on segment skied, fitness level, snow conditions, and length of time spent along the trail.
Entrance fees may apply, see Fees & Passes information.
Accessibility Information
This easiest system of trails includes a segment that is occassionally machine groomed at the start. Service dogs allowed.
Last updated: January 13, 2020