Thing to Do
Observation Point Loop Snowshoe Trail

The Observation Point Loop Snowshoe Trail is a 2.0 mile (3.2 km) snowshoe only trail that treats visitors to unobstructed views of the Upper Geyser Basin and the Firehole River.The trail begins at the Visitor Center and follows the Geyser Hill trail across the Firehole River. Once on the other side of the Firehole River, look for a high wooden sign on a post to point the way to the top. The trail switchbacks to Observation Point. The trail descends down the other side of the point to Geyser Hill Trail and back to the Visitor Center passing Solitary Geyser along the way.
Notes: CAUTION: Snowshoes recommended. Bison and elk frequent this trail. Federal regulations require you to stay at least 100 yards (91 m) away from bears and wolves, and at least 25 yards (23 m) away from bison and all other wild animals. Stay on boardwalks and designated ski trails. The ground is unstable in hydrothermal areas.

Check out the ski trail details and accessibility information at the bottom of this page.
The duration will vary depending on skier fitness level, snow conditions, and length of time spent along the trail.
Entrance fees may apply, see Fees & Passes information.
Accessibility Information
This snowshoe trail follows switchbacks up and down the trail. The trail elevation gain/loss is 160 feet. Service dogs allowed.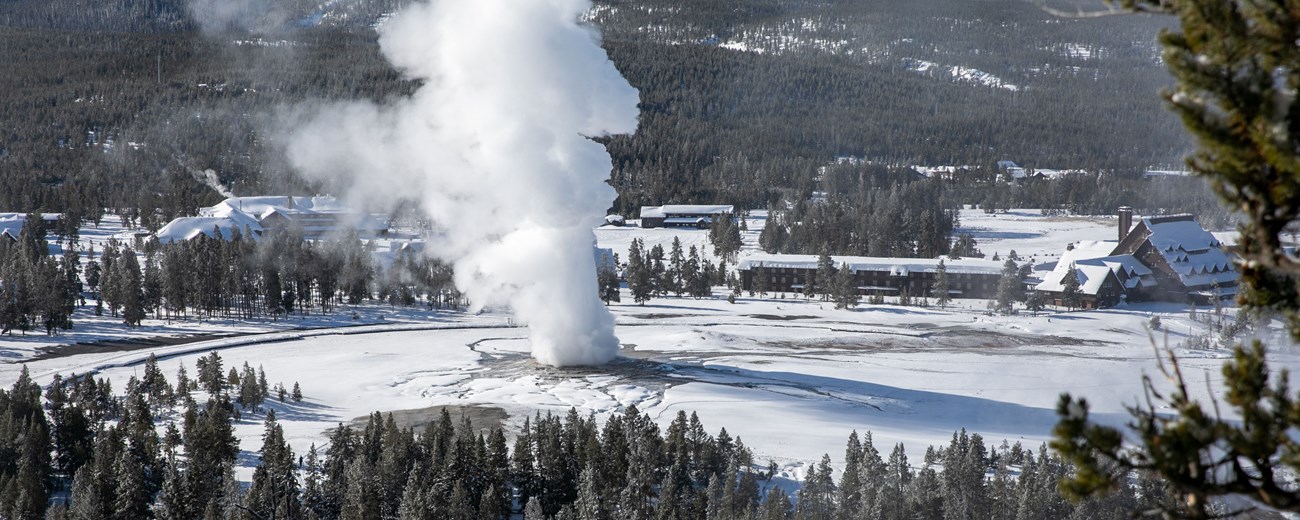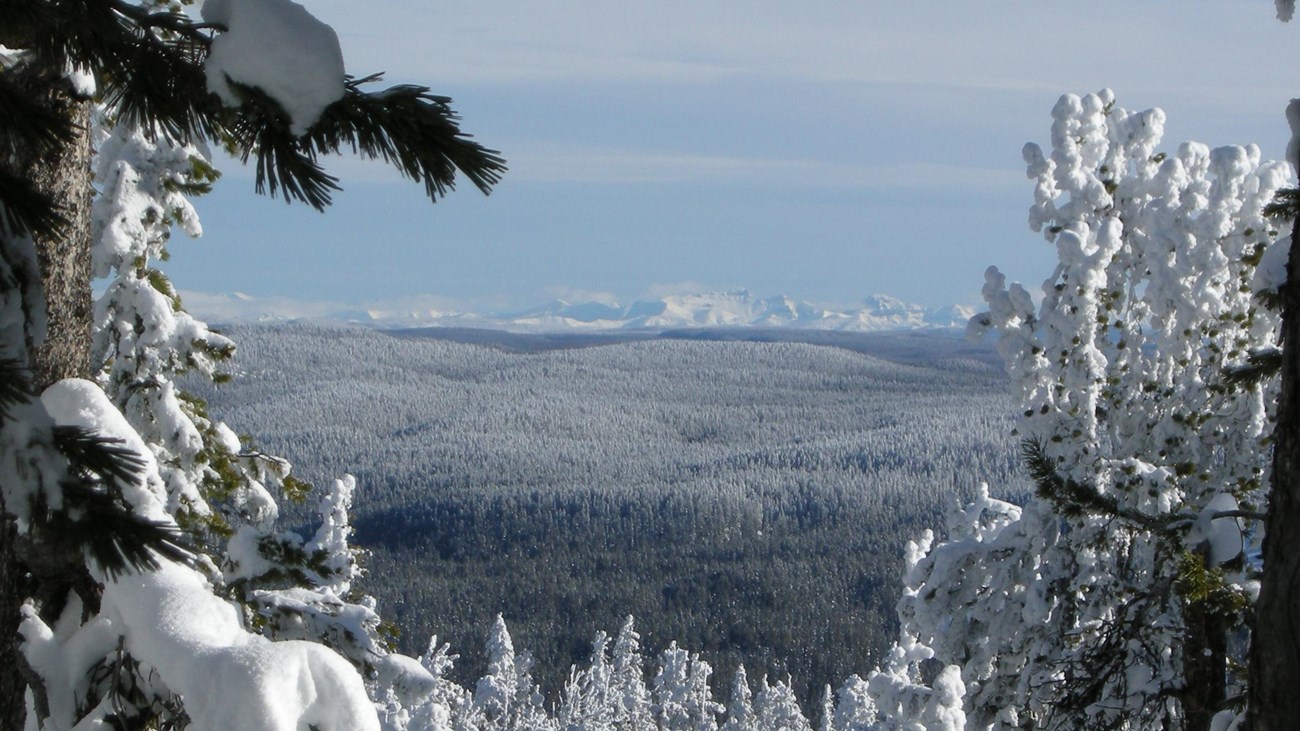 Old Faithful Skiing & Snowshoeing
Discover skiing and snowshoeing opportunities around the Old Faithful area.
More On Ski Trails in Yellowstone
Ski Trail Information

With miles of ski trails to enjoy, start your trip planning here and confirm conditions at the Mammoth or Old Faithful Bear Den Ski Shop.

Winter Safety

Prepare for cold air, deep snow, and slippery boardwalks.

Winter Wonderland

Ready to brave the cold? Check out our tips for enjoying Yellowstone in winter.
Last updated: February 14, 2020