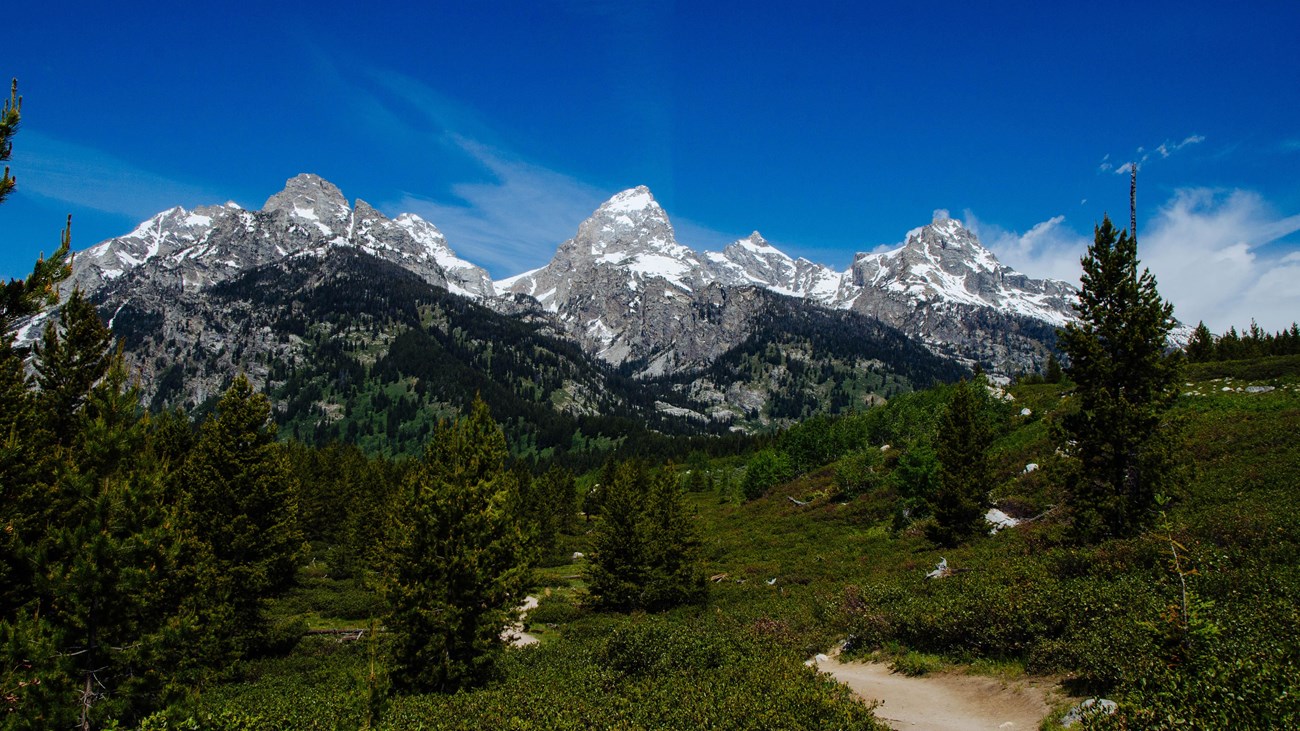 Taggart Lake is an easy, out and back trail that offers visitors some of the best views of the Teton Range. Leaving from the Taggart Lake Trailhead, hikers will wind up an aspen-covered moraine before the trail opens up to views of the Tetons. At the Bradley Lake trail split, stay left to access Taggart Lake. The trail then flattens out and heads to the lakeshore. Hikers will find spectacular views of an alpine lake with the Teton Range behind.
Taggart Lake is an easy, 3 mi (4.8 km) RT out and back hike with 360 ft (110 m) of elevation gain. 
A 
general fee
 is charged to enter Grand Teton National Park.
Location
Taggart Lake Trailhead
Park at the Taggart Lake Trailhead for access to the Taggart Lake Trail. The Taggart Lake Trailhead is a popular spot and often fills in summer. Arrive early to guarantee a parking spot. If parking along the road, follow all parking signs and pull fully off the main road. 
In winter, Taggart Lake is accessible with snowshoes or cross-country skis.
Time of Day
Day, Dawn, Dusk
Accessibility Information
Taggart Lake is a 3 mi (4.8 km) roundtrip hike with 360 ft (110 m) of elevation gain and an average slope of 6%. The trail gains and loses elevation and includes rocks and steps. 
Last updated: May 16, 2022