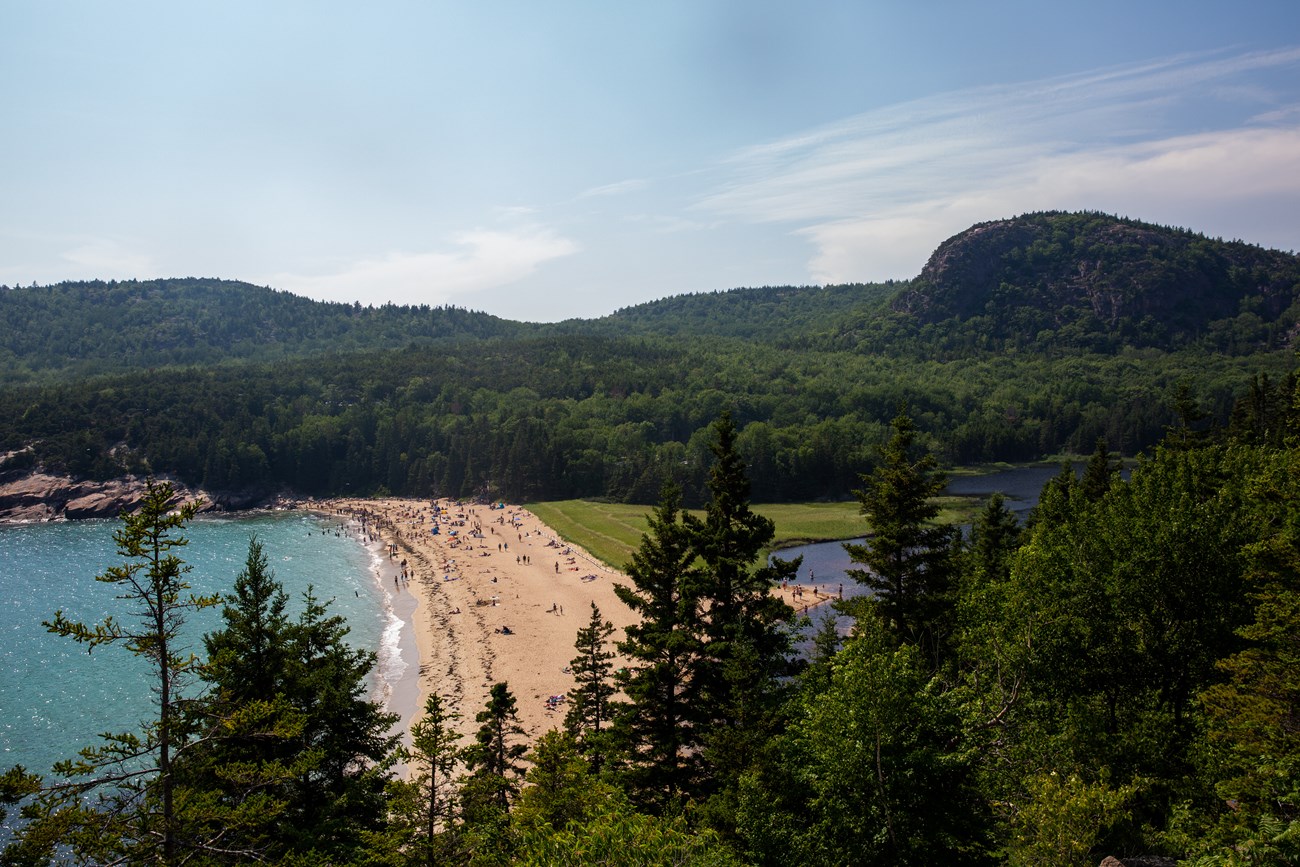 Acadia's only sandy ocean beach at the beginning of the Park Loop Road's coastal section, is one of the park's most heavily-visited areas. Three popular hiking trails—The Beehive, Great Head Trail, and Ocean Path—begin nearby. Other visitors come to swim in the frigid water, bask and play on the sand, seek intertidal creatures, or view a feature widely publicized as a "must-see."

The beach is approximately 290 yards, and consists of 70% shell volume and 30-40% shell weight. Daily water temperatures are posted the bulletin board by the parking lot. Normal range is 50-60° Fahrenheit (10-15° Celsius), depending on the time of year. The Gulf of Maine gets significant input from the frigid Labrador Current and from deep-sea currents, but little of the warm Gulf Stream.

Lifeguards may be on duty from early June through Labor Day. Be aware: Swimming in natural areas poses risks. Your safety depends on your own good judgement.