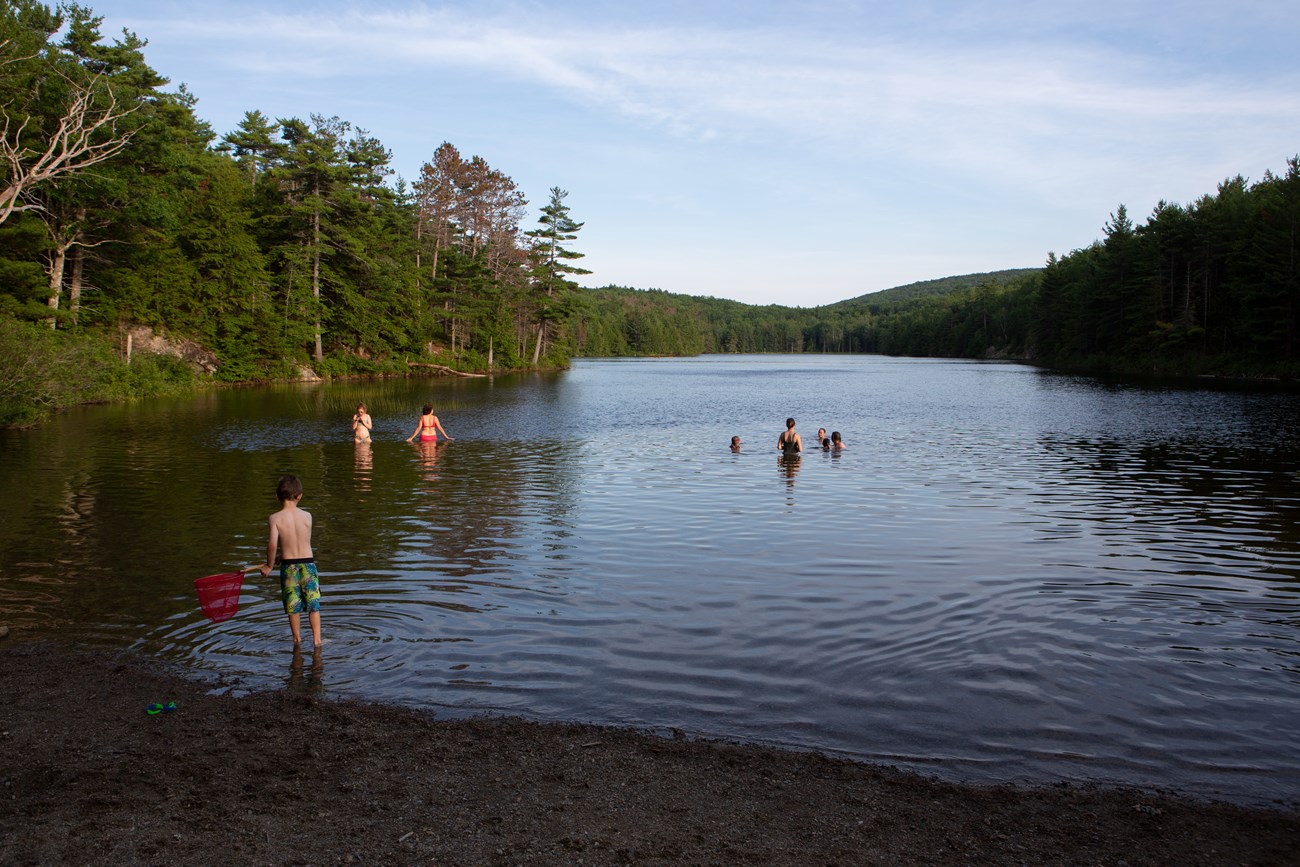 Lake Wood is a Great Pond, located near the northern park boundary on Mount Desert Island. It is off Crooked Road, about a mile in from Maine Route 3.
The pond is relatively shallow (maximum depth 11 ft) and has smooth ledge areas on the perimeter. The swimming area can be accessed via a short walk from a parking area.
No lifeguards are on duty and the access road (Lake Wood Rd) does not open until June 1.
Be aware: Swimming in
natural areas poses risks.
Your safety
depends on your own good judgement.