Thing to Do
Snowshoeing at Grand Portage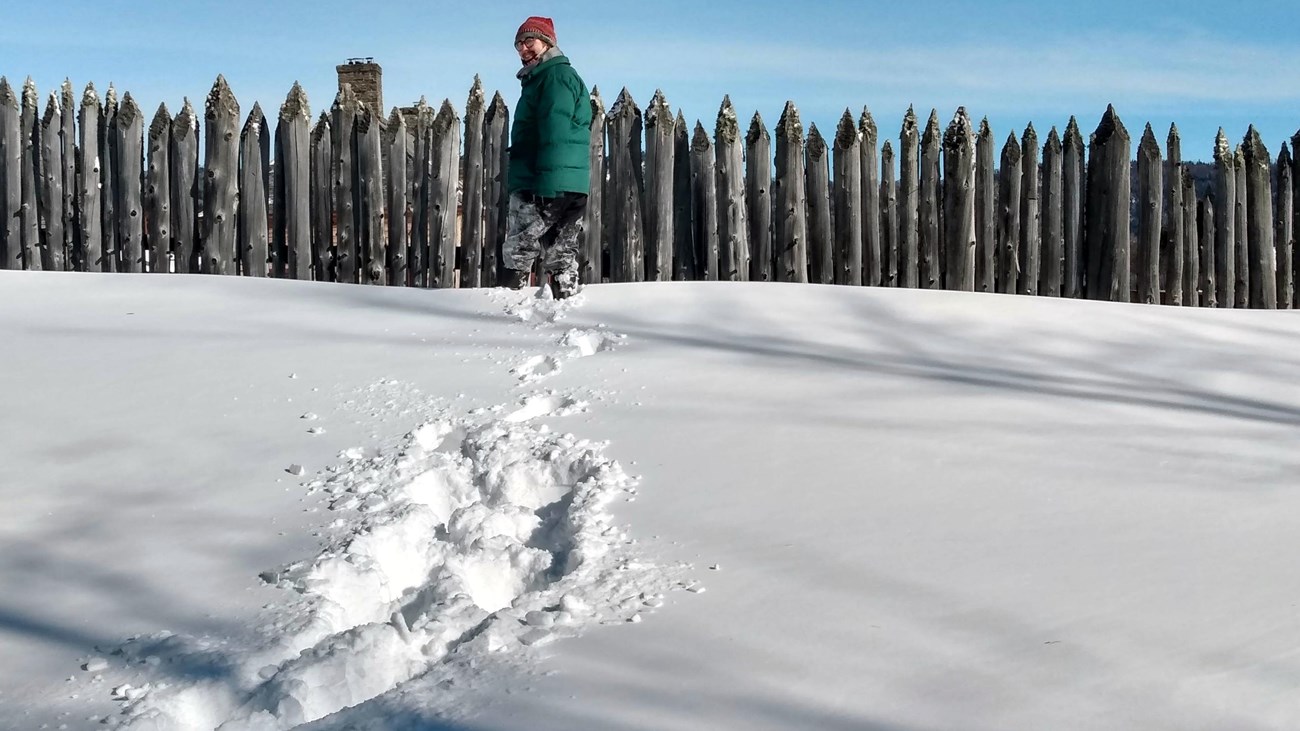 Borrow some traditional snowshoes at the Heritage Center to try out walking through the deep snow the way trappers have for hundreds of years or more. The area around the historic depot is a perfect place to learn how! Or for a longer walk, try Gichi Onigamiing, the Grand Portage Trail.
Pets Allowed
Yes with Restrictions
Pets are allowed on leash on the grounds and trails. They are not allowed within the stockade (closed in winter) or inside the Heritage Center. Service animals are welcome in all locations.
Entrance fees may apply, see Fees & Passes information.
Accessibility Information
A sidewalk connects the parking area, which has two accessible parking areas, to the Heritage Center. Two floors of exhibits in the Heritage Center are completely accessible. The sidewalk outside the Heritage Center continues to the crosswalk at Mile Creek Road (County Road 17). Please use caution while crossing as Mile Creek Road is the most used road in Grand Portage. After the crosswalk, the path becomes a hardened gravel accessible trail throughout the historic site. The path goes through the Ojibwe Village.
Last updated: January 21, 2023