Thing to Do
Shark Valley Tram Tour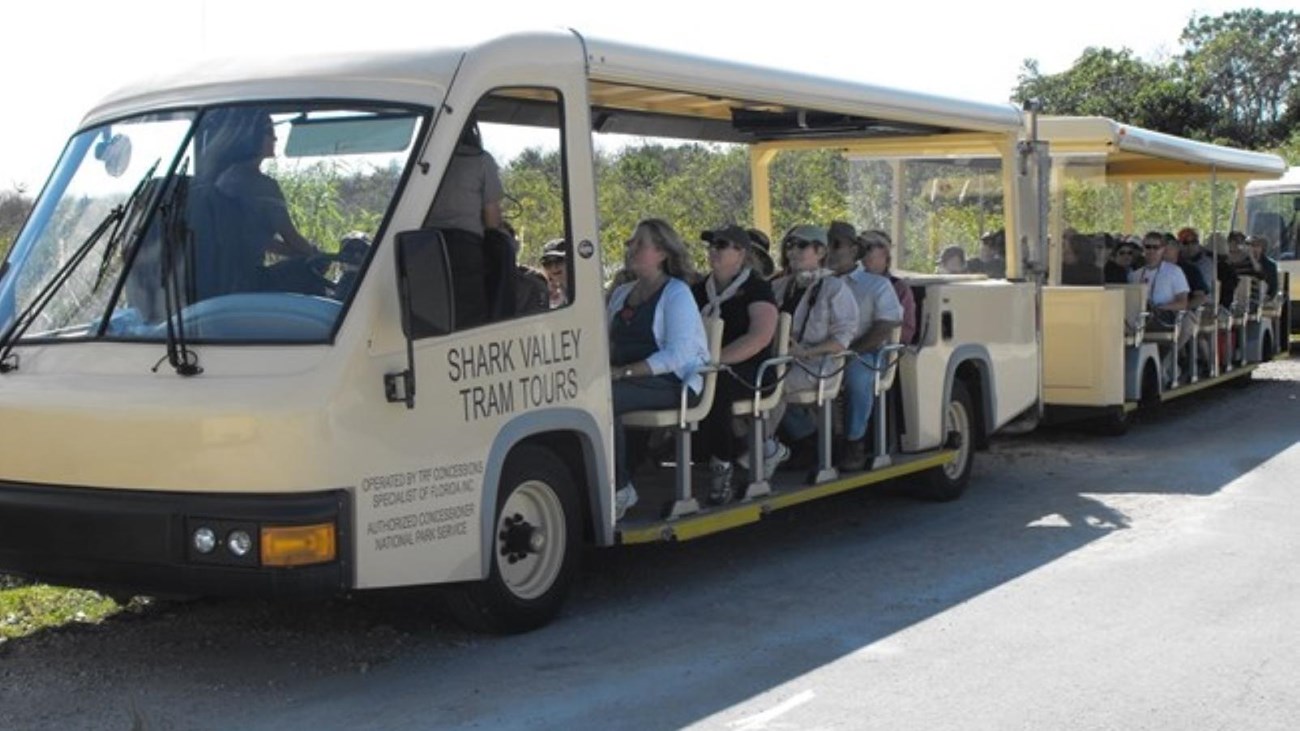 Exploring the Shark Valley area by tram is a great way to see and learn about the wildlife and history of Everglades National Park.
Guided two-hour tram tours are offered along a fifteen-mile loop trail into the "River of Grass".
The open air trams allow for abundant wildlife viewing opportunities, and stop at the Shark valley Observation tower for a bird's eye view of the sweeping Everglades ecosystem. 
Tours depart from the Shark Valley Visitor Center located along U.S. Hwy 41/Tamiami Trail, 25 miles west of Miami, FL. Reservations are strongly recommended from November through April when Everglades National Park is at its busiest.
For information and reservations visit 
https://www.sharkvalleytramtours.com/
 or call 305-221-8455
Tours are approximately 2 hours
The Everglades is a unique and fascinating ecosystem. When you take an Everglades National Park tour at Shark Valley, you'll travel in a relaxed setting, learning about the ecology and history of The Everglades from our friendly and knowledgeable Park-trained naturalists. They'll turn your sightseeing visit into a highly educational tour of the Everglades, and at the halfway point on your adventure, you can walk to the highest accessible point in Everglades National Park, the viewing platform of the Shark Valley Observation Tower.
During the busy winter season, tours are often booked far in advance. It is recommended to make reservations. Please allow for extra time entering the Shark Valley Visitor Entrance.
Reservations can be made at 
https://www.sharkvalleytramtours.com/
The Shark Valley area is open to vehicles between 8:30am - 6:00pm. Tram times depend upon season and availability.
Accessibility Information
Tram tours are accessible for persons with disabilities. Please call ahead (305) 221-8455 so that staff will be ready for any special needs that you may have. 
Last updated: November 30, 2023