Thing to Do
Paddle Tobin Harbor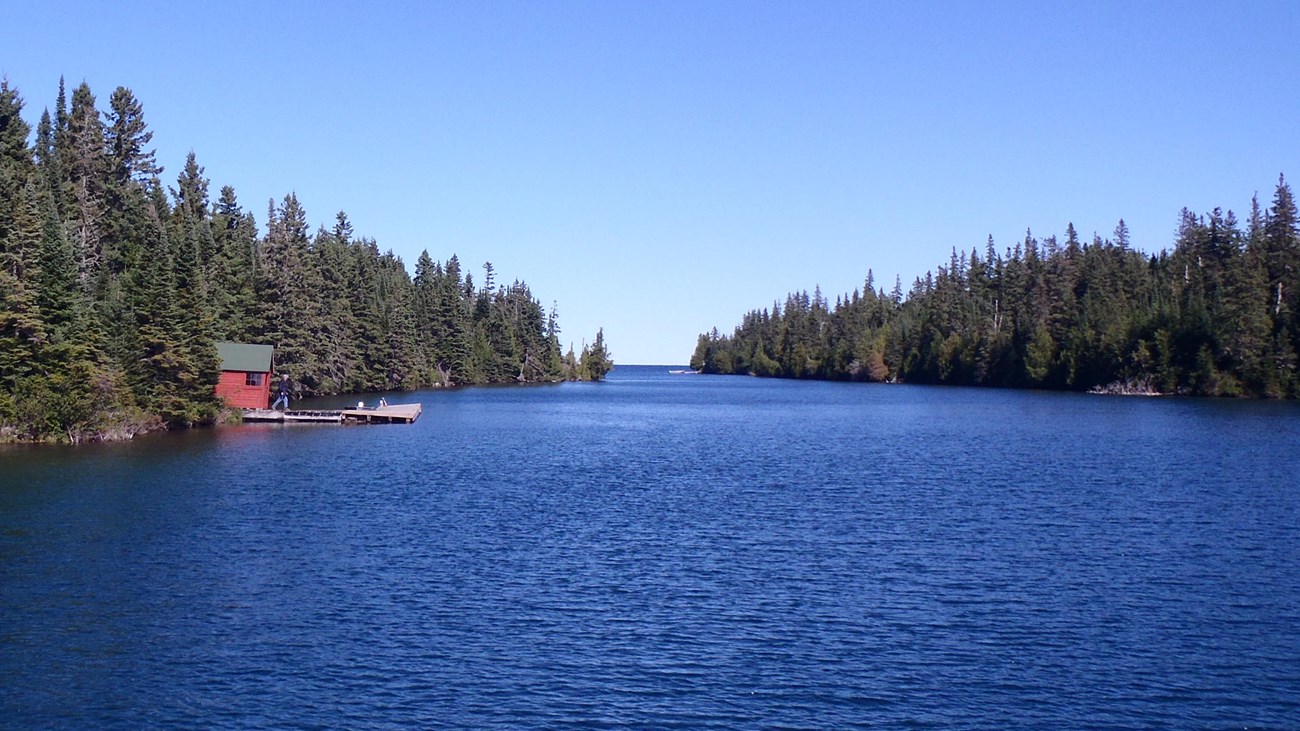 Embark on a Peaceful Paddle
Tobin Harbor is located just north of Rock Harbor on the east end of Isle Royale National Park. For a peaceful day of paddling, explore the calm waters of Tobin Harbor. This area once attracted summer vacationers with its cottages, resorts, and even a post office; today it is a haven for wildlife. Loons and mergansers frequent the area, so keep your eyes and ears open. Tobin Harbor, with its numerous small islands, provides ideal nesting habitat for Common Loons. Please respect these birds by keeping your distance and avoiding landing on islands from early spring through late July, the end of the nesting season. Check with a ranger to learn more about protecting Tobin Harbor's loons. As with all Isle Royale waters, be careful of shallow reefs and protruding rocks. Daily canoe, kayak, and motorboat rentals are available from the Rock Harbor Marina. 
Boat rentals are available from the Rock Harbor Marina. 
Season
Spring, Summer, Fall
Accessibility Information
Make sure to check the daily weather forecast at the Rock Harbor Visitor Center before paddling.
Last updated: January 25, 2022