Thing to Do
Overall Run Falls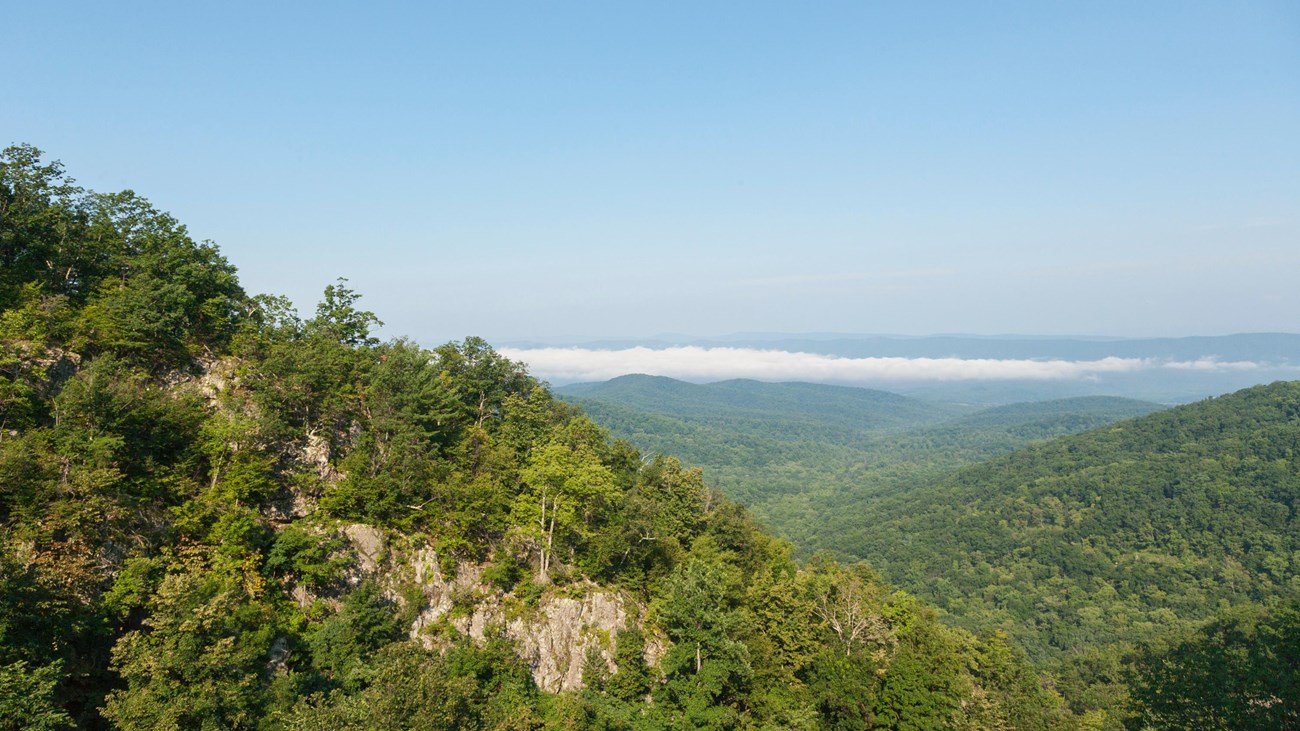 A hike through federally designated Wilderness to a view of the highest waterfall in the Park at 93 feet. Unless rain is plentiful, Overall Run Falls may have minimal to no water flow.

Note that very limited closures are in effect in an effort to prevent further degradation of important outcrop ecosystems on Overall Run.
---
Distance: 5.1-mile round trip hike
Difficulty: Moderately Strenuous (explanation of our hiking difficulty scale)
Hiking Time: 4 hours
Elevation Gain: 1,291 feet
---
Hike Description
From the trailhead at the Mathews Arm Campground registration parking area, take Traces Trail to the yellow-blazed Mathews Arm Road.
The road becomes Mathews Arm Trail.
Stay on the right at its intersection with Beecher Ridge Trail and continue on Mathews Arm Trail following it to the intersection with Tuscarora-Overall Run Trail.
Go left and follow it about a tenth of a mile to a side trail. From here you can see the upper falls.
Continue downhill on the main trail another 1,300 feet for views of the biggest falls in Shenandoah at 93 feet.
Retrace your steps back to your starting point.
NOTE: If the campground is closed, you can park at mile 21 and take the Appalachian Trail to the Tuscarora-Overall Run Trail. This route adds another mile to your hike. If you are already in the campground, you can take the yellow-blazed Mathews Arm Road from the B-loop.
---
The average hiking duration does not take into consideration fitness, exploration, rest, contemplation, etc.
An entrance fee is required to get into Shenandoah National Park.
Accessibility Information
This trail does not meet ADA accessibility guidelines.
Last updated: August 17, 2023