THING TO DO
Mormon Row

Entrance fees may apply, see Fees & Passes information.
To access Mormon Row, drive highway 89/191 and turn on Antelope Flats Road. Park at the Mormon Row parking lot.
Time of Day
Day, Dawn, Dusk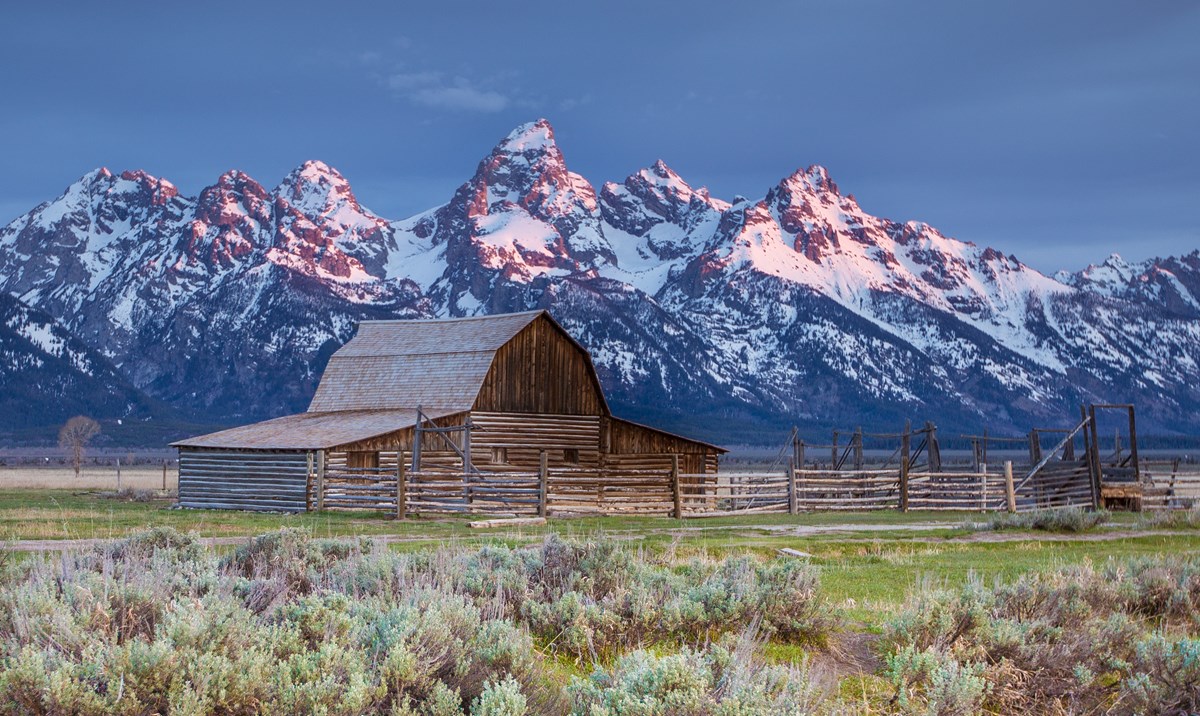 Today, two picturesque barns highlight Mormon Row. Settlers John and Thomas Alma (T.A.) Moulton build these barns on adjacent homesteads. After nearly 30 years of working the land, John replaced his log home and barn with a new carpenter-constructed, pink stucco frame house and impressive, two-story gambrel barn north of Antelope Flats Road. South of John's homestead, T.A. took over 30 years to build his gabel-with-shed style barn. Photographers from around the world stop by the Moulton barns to capture this iconic historic structure with the Teton Range in the background.
Last updated: October 18, 2019