THING TO DO
Moose Ponds

The Moose Ponds trail is a 2 mile out-and-back trail or a 3 mile lollipop loop.
A 
general fee
 is charged to enter Grand Teton National Park.
Park at Jenny Lake and follow the lakeshore trail to Moose Ponds.
In winter, the trail is snow-covered and only accessible with snowshoes or cross-country skies.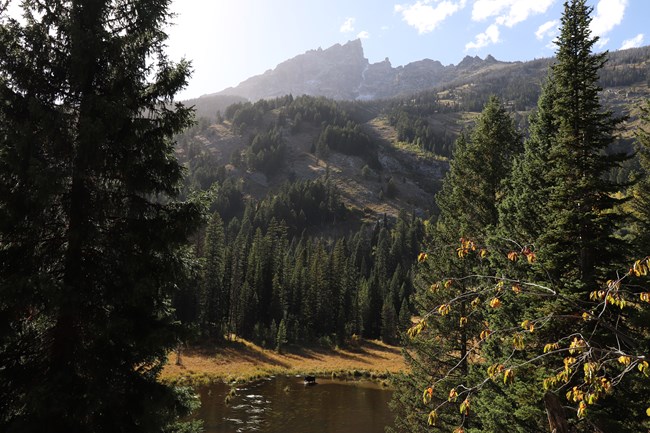 This easy 2-mile out-and-back trail or 3 mile lollipop loop follows the south shore of Jenny Lake. Take the trail just beyond the shuttle boat dock to get started. Named because of regular moose sightings in the area, the trail also offers spectacular views of Teewinot and Jenny Lake. In the spring and early summer, wildflowers dot the sides of the trail, while the yellowing aspen add color in the fall. Hiking the 3 mile lollipop loop takes you out into Lupine Meadows, an open sagebrush area great for spotting pronghorn. Early morning is the best time to look for wildlife, as they are most active while it is still cool, but the trail is lovely at all times of day.
Last updated: September 16, 2020