THING TO DO
Visit the Washington Monument

The Washington Monument, designed by Robert Mills and eventually completed by Thomas Casey and the U.S. Army Corps of Engineers, honors and memorializes George Washington at the center of the nation's capital. The structure was completed in two phases of construction, one private (1848-1854) and one public (1876-1884). Built in the shape of an Egyptian obelisk, evoking the timelessness of ancient civilizations, the Washington Monument embodies the awe, respect, and gratitude the nation felt for its most essential Founding Father. When completed, the Washington Monument was the tallest building in the world at 555 feet, 5-1/8 inches.
There is no fee to visit the grounds.
Location
National Mall - Washington, DC
2 15th St. NW
Washington, DC 20024
Via Metro: Exit at Smithsonian, using the Mall exit. As you exit the tunnel, the Washington Monument will be behind you.
The Washington Monument allows visitors to get a bird's eye view of the nation's capital. Timed tickets are required to ride the elevator to the 500 foot observation deck.

In order to promote physical distancing and reduce queuing for tickets, tickets for the Washington Monument will are available online from recreation.gov (1-877-444-6777) ONLY; there will be no tickets distributed on site.

Tickets become available daily at 10 a.m. for the next day's visits (for example, if you are planning to visit on Oct. 5, you can reserve tickets at recreation.gov beginning at 10 a.m. on Oct. 4). Each ticket is good for up to four individuals in a group traveling together. There is a non-refundable reservation fee of $1.50 per ticket.
Accessibility Information
The sidewalks and approaches to the Washington Monument are ADA compliant.
Health and Safety:
In accordance with local and federal requirements, including CDC and U.S. Public Health Service recommendations, a comprehensive safety program has been implemented at the Washington Monument that includes timed ticketing, limited entries, physical distancing, and additional cleaning and safety measures to ensure the health and safety of visitors and employees. These measures include:
Significantly reduced elevator capacity, limiting trips to 4-8 passengers to allow for physical distancing.
Face coverings are required for all individuals while inside the monument to account for physical distance limitations.
Touchless hand sanitizer dispensers throughout the monument.
Time limit at 500' observation level of 10 minutes per group.
A closure each day from 1 to 2 p.m. for cleaning and disinfecting using antiviral disinfectant cleaners recommended by the CDC and registered with the Environmental Protection Agency.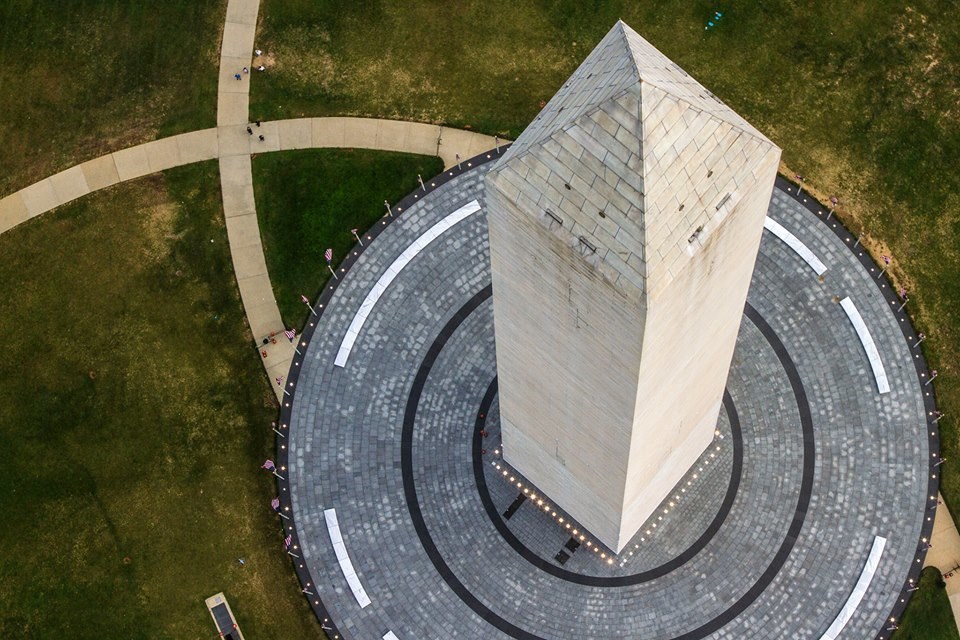 Last updated: April 6, 2021