Thing to Do
Jenny Lake Loop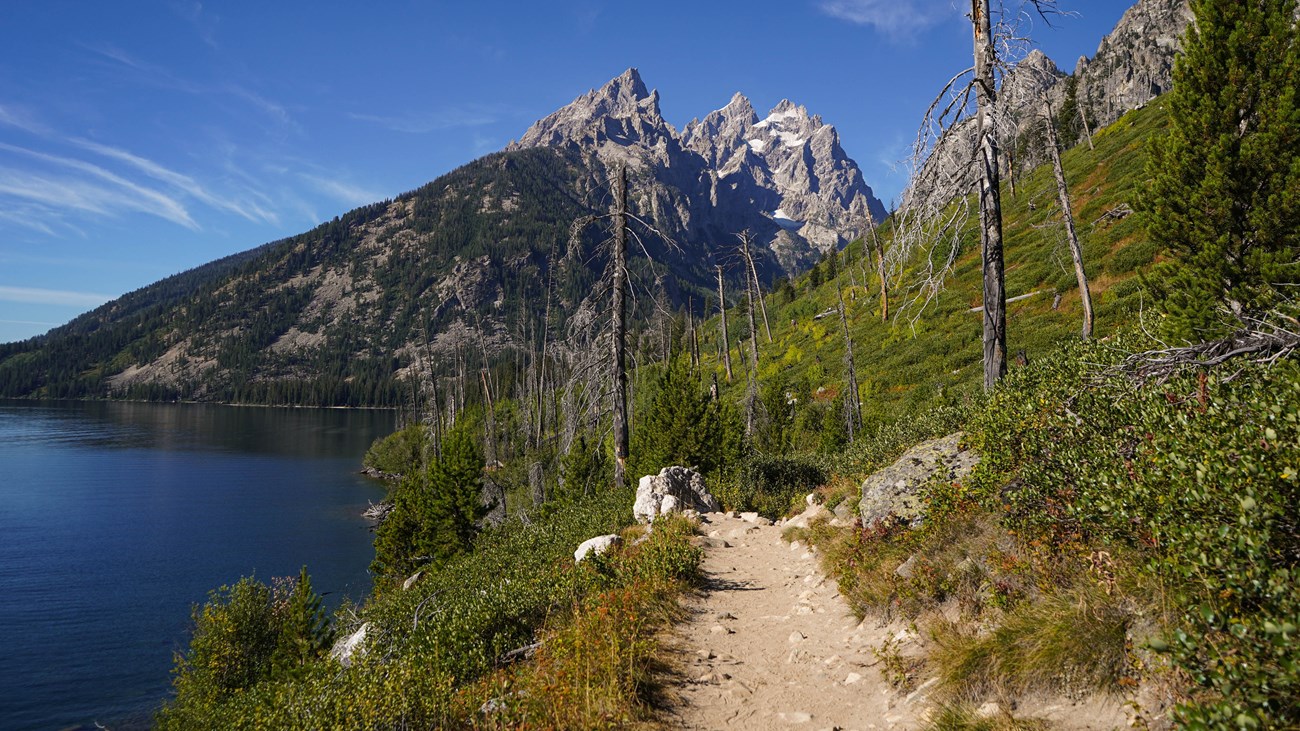 This loop trail provides a plethora of views including Cascade Canyon, the Cathedral Group, and Jenny Lake. From the Jenny Lake Trailhead, follow the trail north, along the east side of the lake, to the south end of String Lake. Cross the bridge to stay around Jenny Lake and spot some incredible views of the Cathedral Group: Mount Owen, the Grand Teton, and Teewinot. Continue south along the west side of Jenny Lake, passing trail junctions for Hidden Falls, Inspiration Point and Cascade Canyon, all of which are great trails that may be added to this hike if wanted. Around the southern shore you will pass Moose Ponds. Here, a short spur trail leading to an overlook where moose and beaver are frequently sighted may be added to the hike if desired. The trail ends back at the Jenny Lake Trailhead, completing the loop. This hike is a great option for visitors who enjoy mountain and lake views and are looking for a longer trail without too much elevation gain.
The Jenny Lake Loop is a 7.1 mi (11.4 km) loop hike with 1,040 ft (320 m) of elevation gain.
A 
general fee
 is charged to enter Grand Teton National Park.
To access trails, drive down the Teton Park Road and turn at South Jenny Lake. Jenny Lake is a popular area and parking fills in mid-summer. Arrive before 9am to guarantee a parking spot. Pull fully off the road if parking along the shoulder.
Season
Spring, Summer, Fall
Time of Day
Day, Dawn, Dusk
Accessibility Information
The Jenny Lake Loop is a 7.1 mi (11.4 km) loop hike with 1,040 ft (320 m) of elevation gain with an average slope of 6%. The trail is dirt, narrow in sections, and features obstacles such as roots, exposed rock, and slight elevation change.
Last updated: May 16, 2022