THING TO DO
Play the Virtual Glass Armonica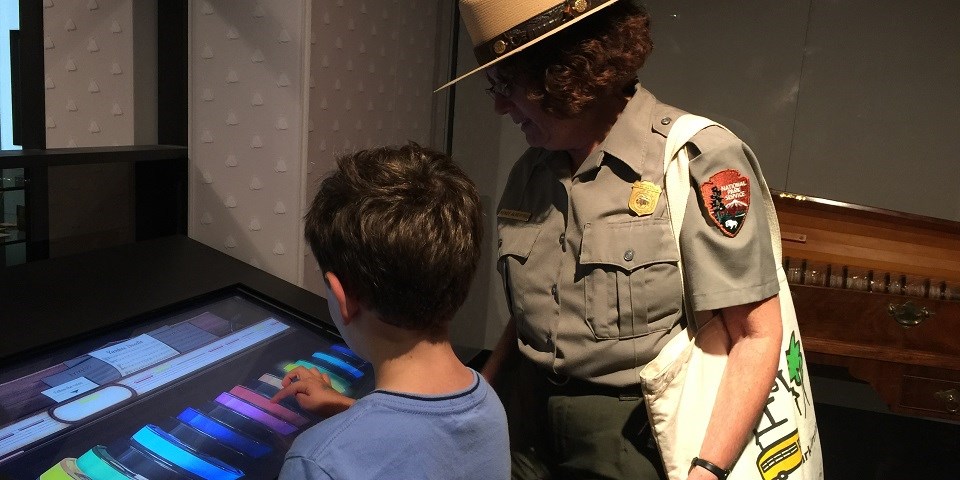 Love playing Guitar Hero? Try your hand at the glass armonica version.
Have some hands-on fun at the
Benjamin Franklin Museum
, which displays historical objects, animated videos, and computer interactives that allow visitors to learn about Benjamin Franklin through his lifelong interest in science, business, politics, and philanthropy. Find the virtual glass armonica and learn to play a song. The armonica's concept is based on the sound produced by running a wet finger around the rim of a glass. Franklin's wife, Deborah, likened the armonica's sound to "the musick of angels." Please note that there is a fee to visit the museum.
Pets are not allowed, unless designated assistive animals.
$5.00 for adults
$2.00 for children, ages 4 through 16
Children ages 3 and under are FREE
As part of the Every Kid in a Park program, we are providing free admission to the Benjamin Franklin Museum for fourth grade children who have an Every Kid in a Park pass. Up to three adults accompanying this child are also admitted free. 
Location
Benjamin Franklin Museum
The museum is located in Franklin Court. Entrance to the courtyard is from Market or Chestnut Streets, between 3rd and 4th Streets.
Accessibility Information
The Benjamin Franklin Museum is fully accessible for visitors with mobility impairments. An elevator allows visitors to access the museum. There are also accessible restrooms located on the lower level. An audio described tour of the museum will be available in the future. Tactile objects are located throughout the exhibit area.
Last updated: June 29, 2018