Thing to Do
West Rim to Scout Lookout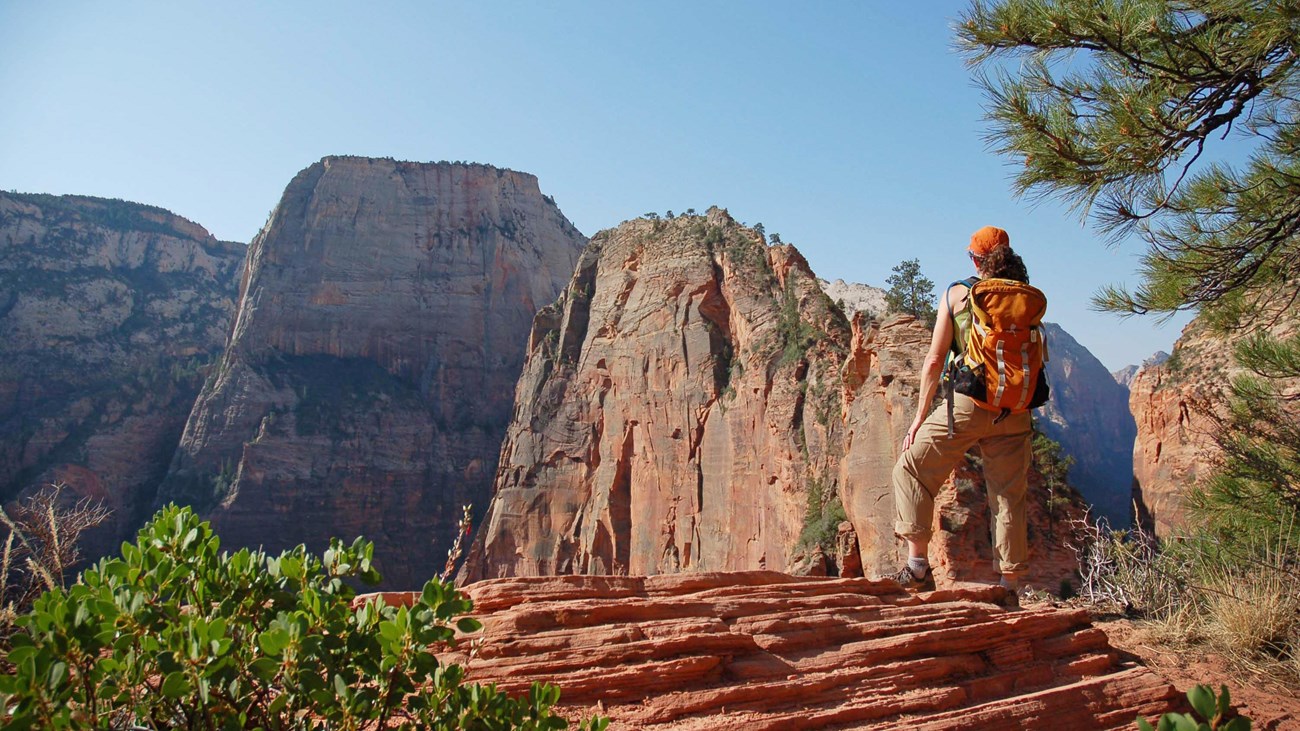 The strenuous West Rim Trail ascends ~1,000 ft (305 m) to Scout Lookout, high above the canyon floor. Hikers cross the Virgin River and then ascend a series of steep switchbacks along the canyon wall. The trail flattens out as it enters Refrigerator Canyon, offering relief from the heat and elevation gain of the previous segment, but resumes the climb shortly afterward at Walter's Wiggles: a series of 21 switchbacks that leads hikers to Scout Lookout, a relatively flat, sandy area with some shade.
At Scout Lookout, there is a junction with the West Rim Trail and the route to Angels Landing. Many hikers choose to stop here to enjoy the views of Zion Canyon, or to look for the endangered California condors that call the cliffs home. Those looking to continue hiking to the end of Angels Landing
will need a permit from recreation.gov
.
Water and restrooms are available at The Grotto, and restrooms are available at Scout Lookout. There is no water available at Scout Lookout.
Park entrance fees apply.
Accessibility Information
Trail is paved, steep, and narrow in sections. Climbs ~1,000 ft (305 m) in elevation, without hand railings or fences. Refrigerator Canyon can be dark with low-visibility, especially in the early morning and late evening.
Last updated: September 18, 2023