Thing to Do
Hike to Minong Ridge Overlook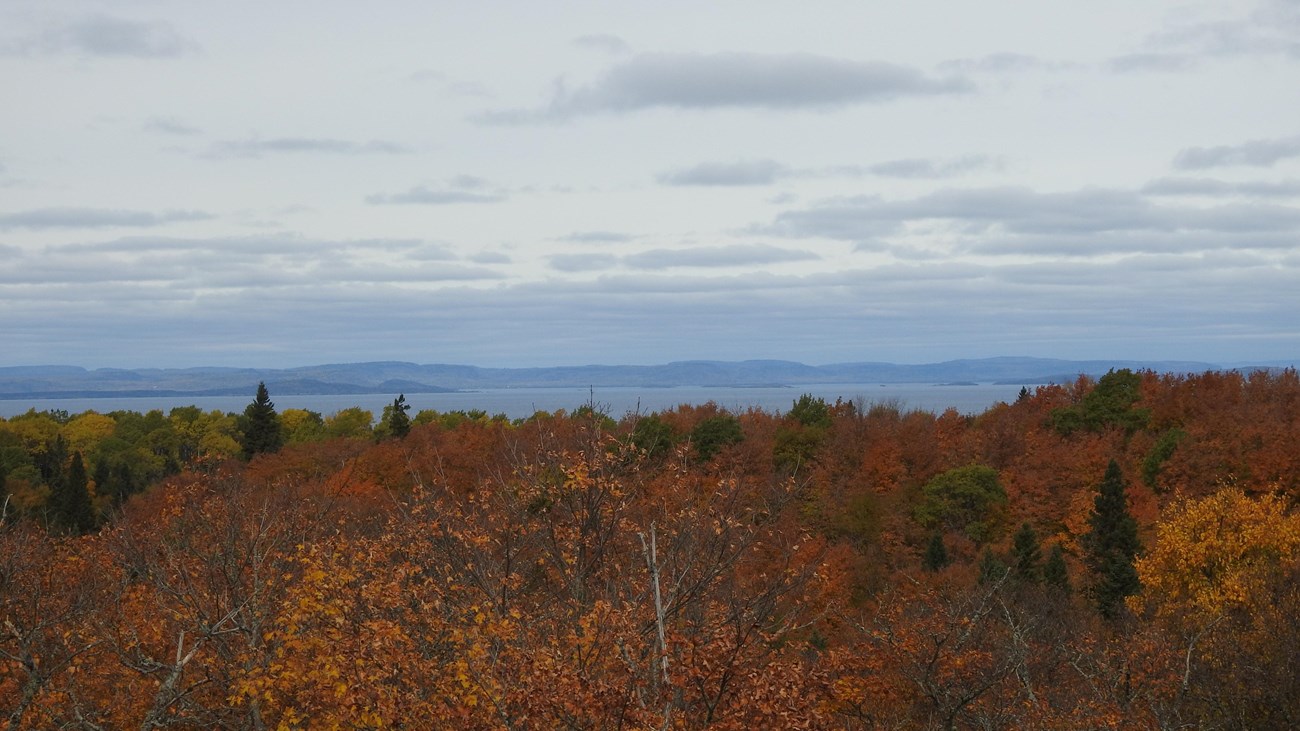 About this Trail
Mileage: About 6 miles round trip (3 miles from Windigo to overlook)
Rocks and roots on trail
Changing trail conditions require a map, compass, and navigation skills
Trailheads
Windigo

Rock Harbor via Greenstone Ridge Trail
The Minong Ridge Overlook is a day hike destination on the western end of Isle Royale National Park. The overlook offers scenic views of Lake Superior, the Canadian shoreline to the north, and the western end of Isle Royale. The overlook is about three miles from Windigo located on the Minong Ridge Trail. The Minong Ridge Trail is the most challenging trail in the park. This six-mile round trip day hike travels through maple forests, over creeks, and ends on top of a rocky ridge top.
Found Nearby
Windigo Area

Huginnin Cove Campground

Washington Creek Campground
This out and back hike can take two to six hours to complete. 
Activity
Front-Country Hiking
Entrance fees may apply, see Fees & Passes information.
Location
Isle Royale National Park
Isle Royale National Park is in the northwest corner of Lake Superior. Lake Superior is one of the Great Lakes located in the Upper Midwest of the United States. The island contains a roadless backcountry. Visitors traveling to Isle Royale must arrive by boat or seaplane.
Season
Spring, Summer, Fall
Accessibility Information
The trail is about 18 inches wide and is not paved. The trail is covered in rocks and roots.
Last updated: February 11, 2022