Thing to Do
Hike to Grace Creek Overlook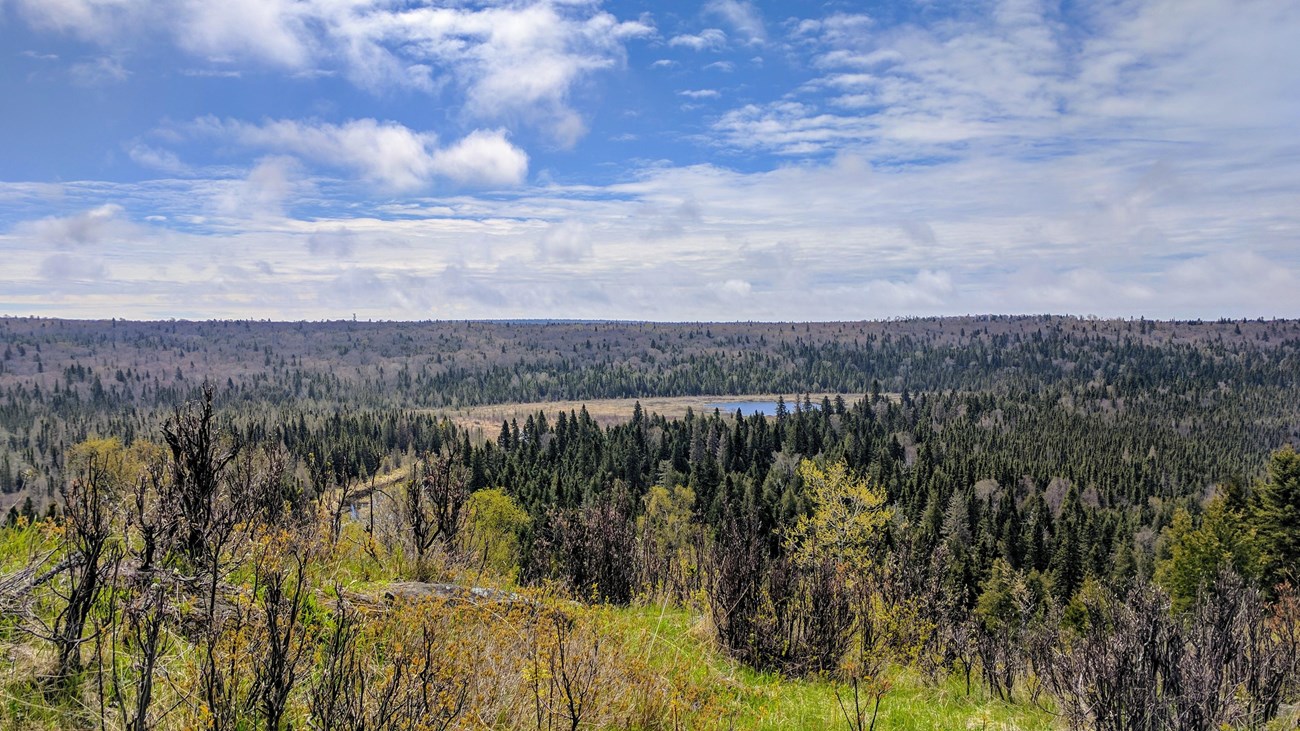 About this Trail
Mileage: About 3.6 miles round trip (1.8 miles from Windigo to overlook)
Rocks and roots on trail
Trailheads
Windigo
Feldtmann Lake Campground
Hike to Grace Creek Overlook on the west end of Isle Royale National Park. Grace Creek Overlook offers scenic views of Grace Creek, Grace Harbor, and Lake Superior. A spur trail off of the Feldtmann Lake Trail leads to the rocky overlook. A 1.8 mile hike from Windigo over rock and root covered trails leads to the overlook. Return the way you came to complete a 3.6 mile round-trip hike.
Found Nearby
Windigo Area
Washington Creek Campground
Hiking to Grace Creek Overlook for the day is a 3.6 mile hike that will last a minimum of 2 hours for the average hiker. 
Activity
Front-Country Hiking
A daily park entrance fee is required. 
Location
Isle Royale National Park
Grace Creek Overlook is located off of the Feldtmann Lake Trail, just 1.8 miles from Windigo. The Feldtmann Lake Trailhead can be found southwest of the Windigo Marina, near the Seaplane Dock Trailhead. Follow the Feldtmann Lake Trail until a sign for the overlook directs you to the spur trail and rocky out cropping. 
Season
Spring, Summer, Fall
Accessibility Information
The trail is about 18 inches wide and is not paved. The trail is covered in rocks and roots. The beginning of the hike is along Washington Harbor. Once the hike turns inland, the trail begins to steepen. 
Last updated: February 11, 2022