Thing to Do
Hike the Red Beds Loop Trail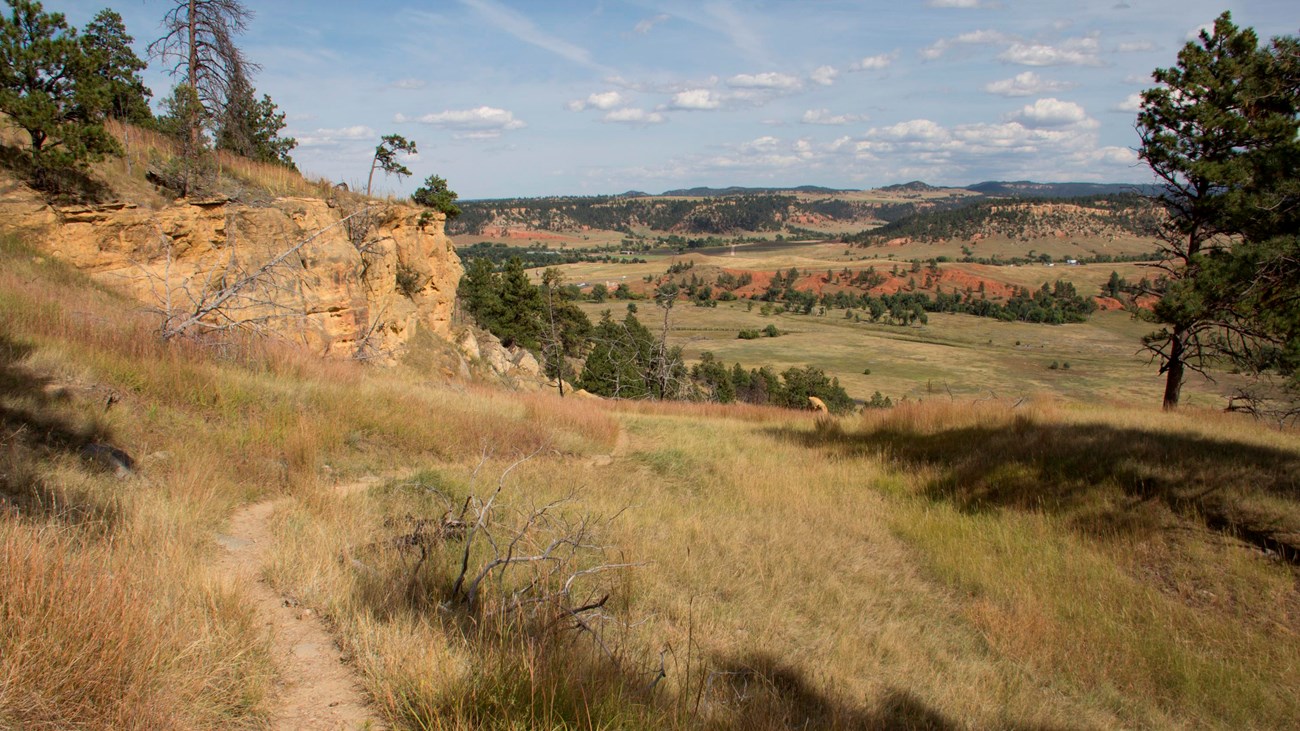 For those craving a traditional hiking experience at Devils Tower, the Red Beds Trail is a 2.8 mile (4.5 km) moderately strenuous path that loops around the Tower. This trail climbs up and down between the river valley and the visitor center, offering stunning views of the Tower and surrounding landscape. Get up-close views of the underlying geologic formations, including the red beds of the Spearfish Formation- the oldest visible rocks in the park! Learn about this region's past from clues in these rocks.

Be aware that this trail contains steep, rocky sections. For a shorter, less-strenuous loop around the Tower, check out the Tower Trail. Wear comfortable walking shoes and bring plenty of water. The trail is open year-round; it is very sunny in the summer and is not maintained in the winter. 
Activity
Front-Country Hiking
All ages, but small children might need assistance with steep sections.
Pets are not allowed on any hiking trail in the park.
The trail is open year round, but is not maintained in the winter.
Summer: Very sunny and can get very hot.
Winter: Commonly has packed snow and ice.
Spring and Fall: Suggested best time to hike.
Any time, but portions of this hike may be dangerous when dark. Recommended daytime hike.
Accessibility Information
The Red Beds Trail is not accessible by ADA standards. Most of the trail is only wide enough for one person; it is not wheelchair or assistive device accessible. There are many steep sections on this primitive trail, including rock stairs without railings and portions of the trail with loose rocks and dirt. Be aware that there are sections of the Red Beds Trail that have steep drop offs along the side.  During the summer, most of this trail is directly exposed to sunlight.
Last updated: October 27, 2020