Thing to Do
Hike The Mount Finlayson Loop Trail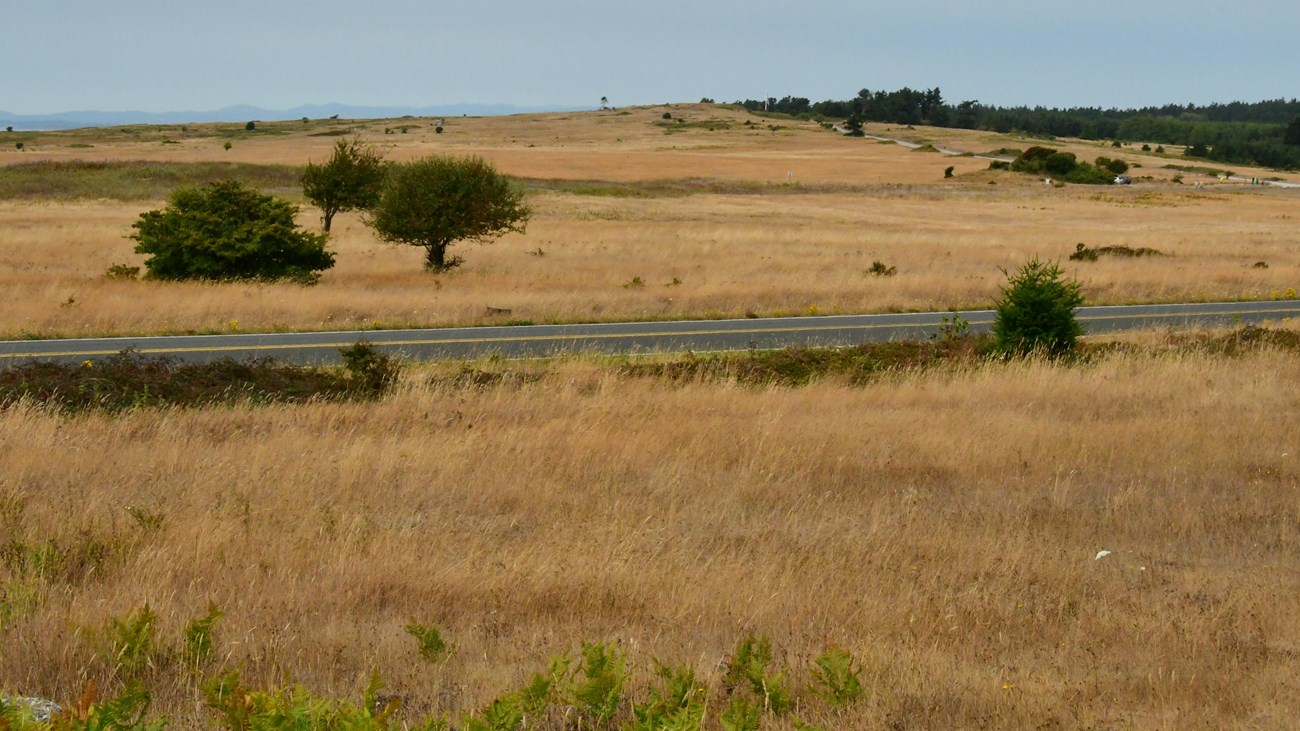 The Mount Finlayson Loop Trail begins at the Jakle's Lagoon Trail on the side of the parking lot nearest Cattle Point Road. On a clear day, hikers will enjoy breathtaking views of the
Olympic Peninsula
, 
Cascade Mountains
, nearby islands, and
Mount Rainier
 in the distance. As you cross the meadows, you may encounter foxes, eagles, and deer who live on this island. At 0.3 miles, you will encounter the junction with the Nature Trail. 0.25 miles later, you will ascend Mount Finlayson; at this point, you can shorten your hike by taking a connecting trail to Second Lagoon which loops back toward the trailhead or continue another 0.3 miles further for a longer loop.As the trail loops back, you walk down a long road through second-growth forest.
This area of San Juan Island was extensively logged during the 1800s and this forest has regenerated since its extensive exploitation. Today's forest is lush with numerous Douglas Firs, wild roses, and ferns. As you walk back towards the trailhead, small side trails offer you the opportunity of visiting and exploring Third Lagoon, Second Lagoon, and Jakle's Lagoon.
Activity
Front-Country Hiking
On leash dogs are welcome!
Entrance fees may apply, see Fees & Passes information.
Time of Day
Day, Dawn, Dusk
Accessibility Information
This trail is mild but does feature a short uphill section that is moderately steep.
Last updated: September 12, 2021