Pets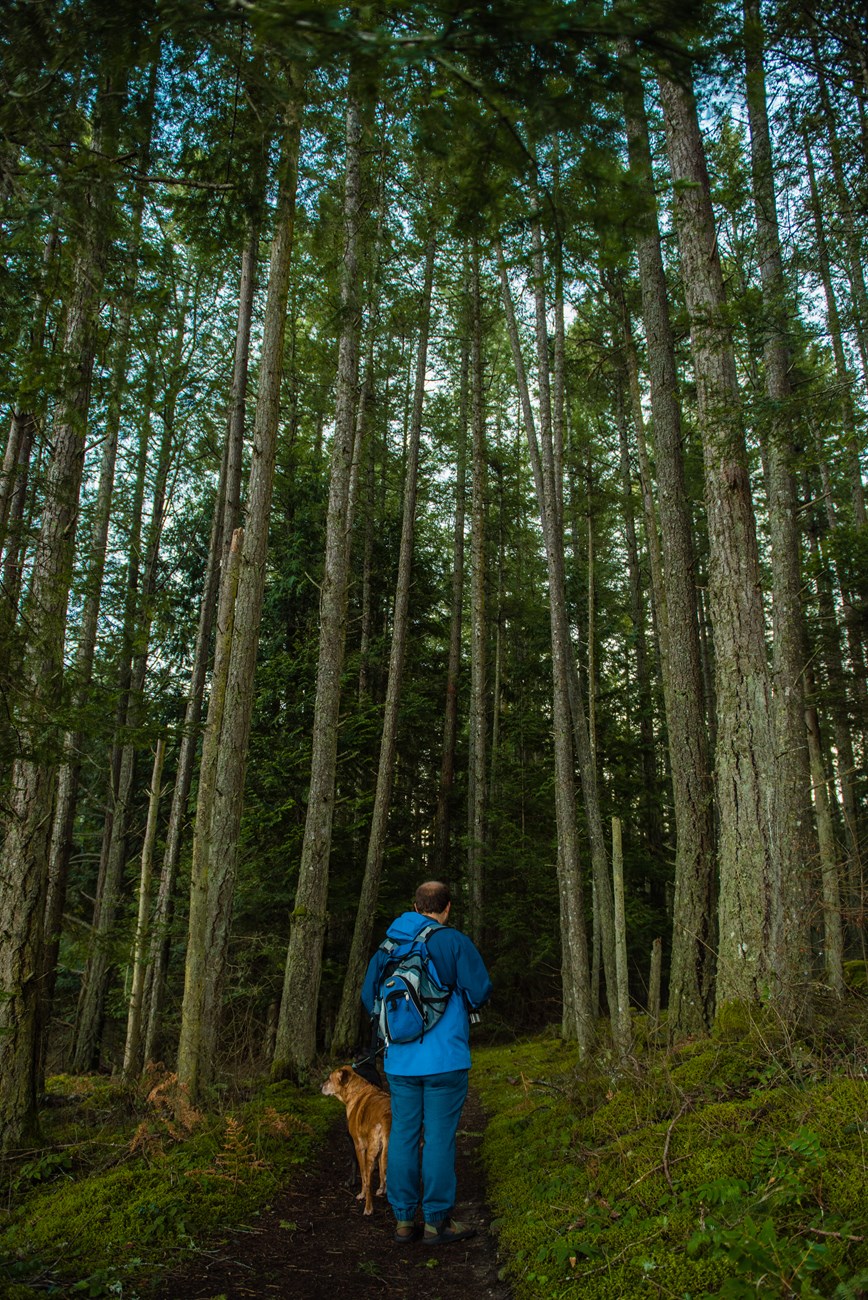 Guidelines for dog owners visiting San Juan Island National Historical Park:
Bag your pet's poop
Pet owners are responsible for removing pet waste from all areas in the park including campgrounds, picnic areas, parking lots, roads, pet-friendly trails, and other developed areas.
Always wear a leash
Pets must be restrained on a leash no longer than 6 feet.
Respect wildlife
Pets can harass or harm wildlife by making noise or scaring wildlife away.
Know where you can go
Leashed pets are permitted in parking lots, picnic areas, roads, and trails.
Pets should not be left unattended. Summer heat poses a threat to pets left in vehicles.
Certified guide animals are an exception to these rules and may accompany their owner to all park locations.
Foraging

Did you know that you can forage for seafood or fruit at American Camp and English Camp? Learn more!

Eating and Sleeping

Learn more about lodging, camping, and restaurants in our community

Kayaking on San Juan Island

Sea Kayaking allows you to enjoy San Juan Island and the waters of the Salish Sea. Find out what you need to know before hitting the water
Last updated: November 6, 2022