Thing to Do
Riverside Walk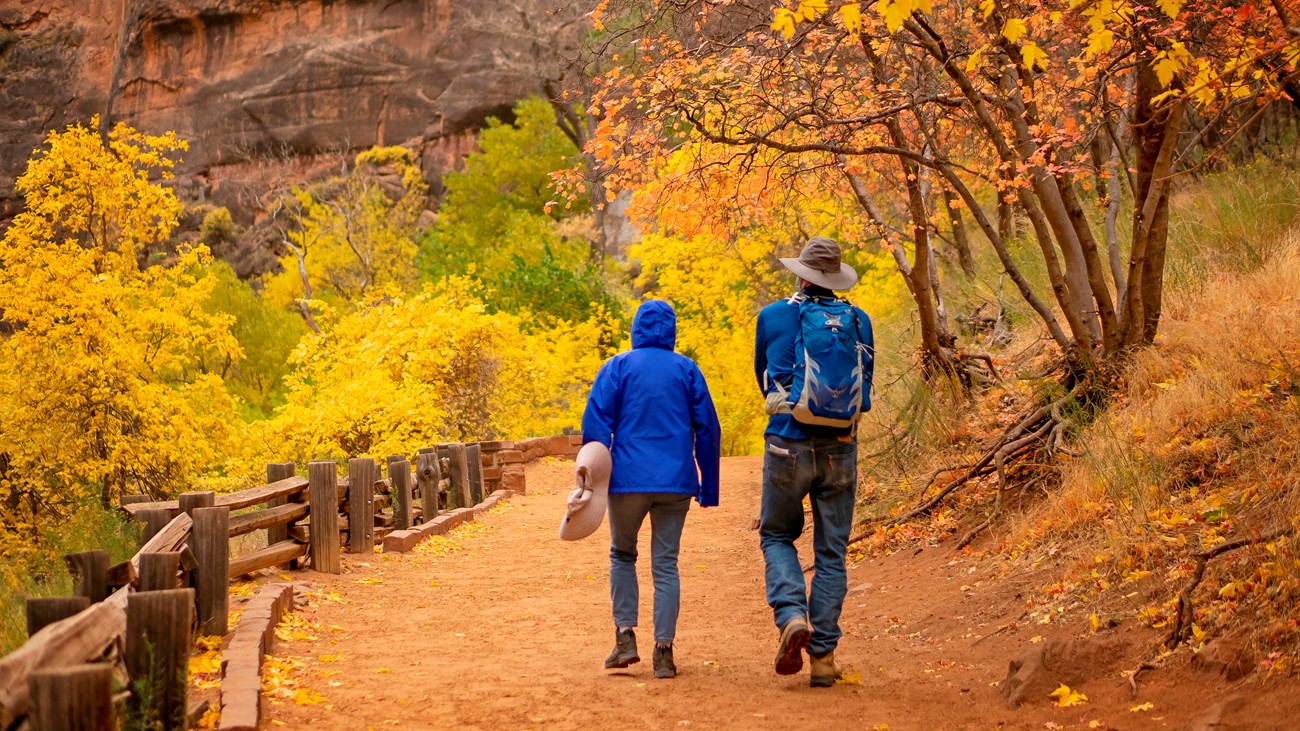 The Riverside Walk is a relatively flat and paved 2.2 mile (3.5 km) round-trip trail in the northern end of Zion Canyon. This easy trail follows the Virgin River as the sheer sandstone walls narrow in around you. The Riverside Walk is mostly flat through the first half-mile, although paving is irregular in some sections and minor drop-offs are present. After the first 0.4 miles (0.6 km), the trail is no longer wheelchair accessible due to steeper grades.

Look for exhibits along the trail to learn about canyon carving, erosion, and the ecological richness of this area.

This trail also leads to The Narrows. If you wish to stay dry, you can turn around at the end of the paved trail. 

Water and restrooms are available at the Temple of Sinawava.
Park entrance fees apply.
Location
Riverside Walk Trailhead
Riverside Walk is at the end of the Zion Canyon Scenic Drive at the Temple of Sinawava (shuttle stop #9). Follow the sidewalk past the shuttle stop and restrooms to begin your hike. 
Riverside Walk is open year-round, but sections of the trail may close in winter due to icy and unsafe conditions. Check the park's
current conditions
before your trip.
Accessibility Information
Trail is paved, but only wheelchair accessible for the first 0.4 miles (0.6 km). Past that point there are several steep slopes and narrow paths that may be difficult to navigate. Deep sand may be present on pavement after rain. Elevation change is 57 ft (17 m).
Last updated: January 31, 2023