Thing to Do
Kayenta Trail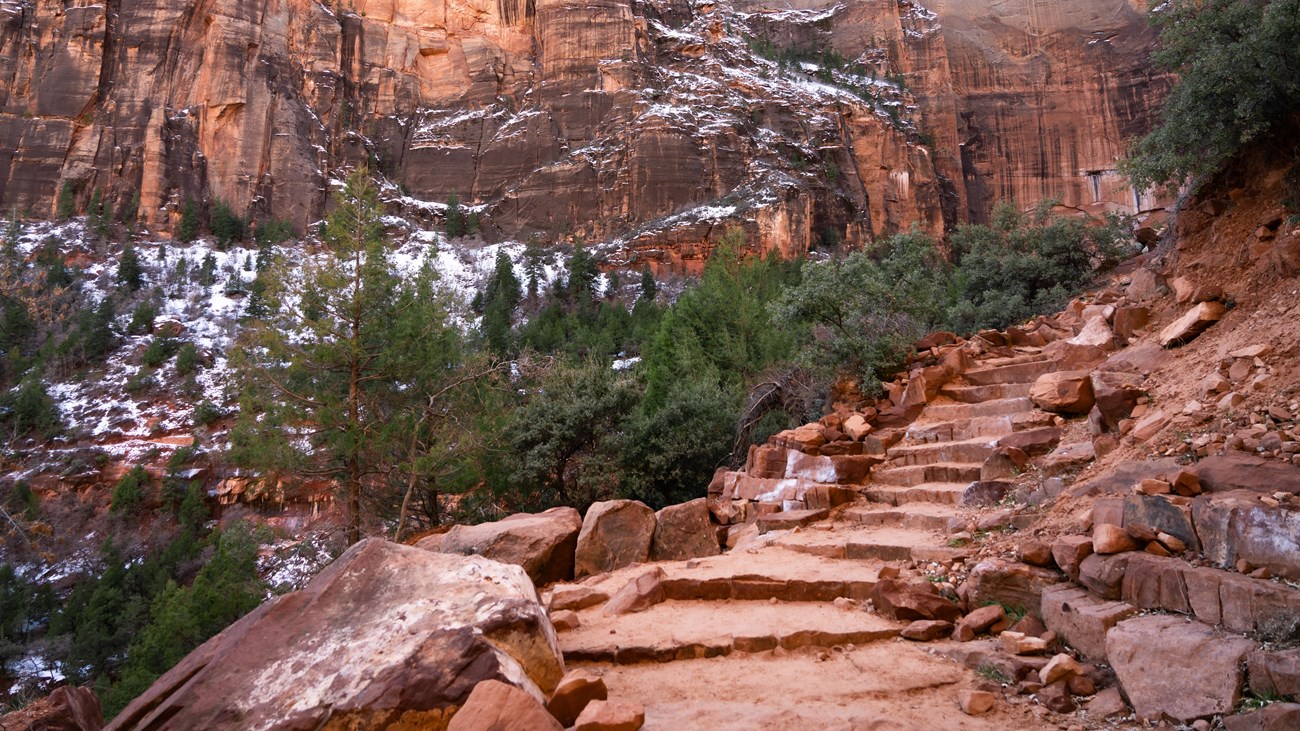 The moderate, 2.0 mi (3.2 km) Kayenta Trail follows the Virgin River before ascending to the Lower and Upper Emerald Pool Trails. Provides panoramic views of Zion Canyon along the way. Long drop-offs are present along this trail. You can either return on the same trail, or make a loop using one of the Emerald Pools trails. 
Water and restrooms are available at
The Grotto
.
Park entrance fees apply.
Location
Kayenta & West Rim Trailhead
The Kayenta Trailhead is located at The Grotto (shuttle stop #6). Use the crosswalk to reach the bridge over the Virgin River, then take a left up the sandstone steps to begin the hike.
Accessibility Information
Trail is unpaved, and covers sandy, rocky, and uneven terrain. Sandstone steps are present at multiple points, with sections of long drop-offs. Total elevation gain is 150 ft (46 km). 
Last updated: January 31, 2023